The highly anticipated Villager BGMI Pro Invitational Season 2 Finals are just around the corner, set to captivate esports enthusiasts from July 11 to July 13, 2023. With a substantial cash prize pool of 22 lakhs, this three-day tournament promises intense competition as the best 16 performing teams from the league stage gear up for the ultimate showdown. In this article, we will take a closer look at the teams, schedule, and expectations for the Pro Invitational Season 2 Finals.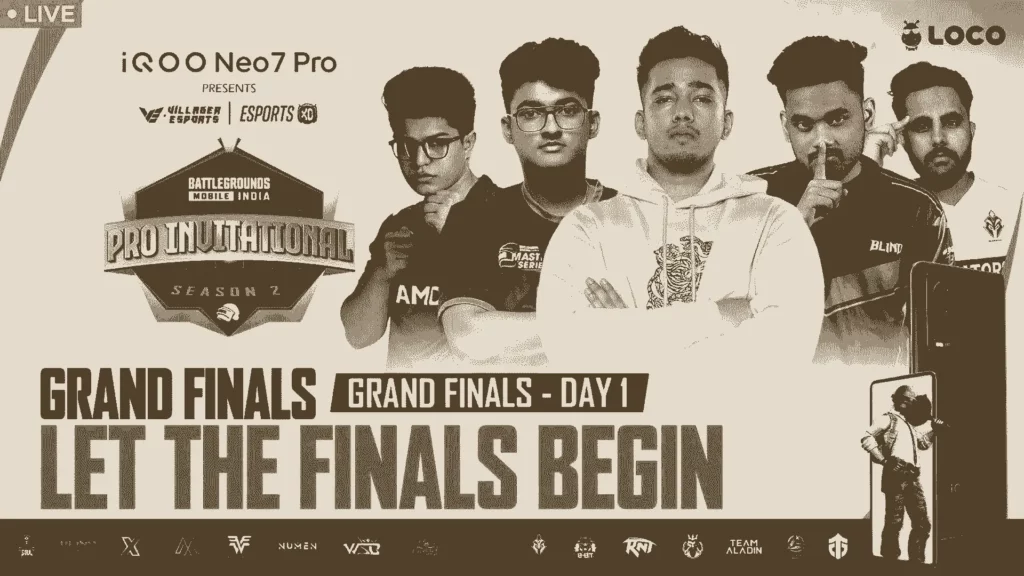 Villager BGMI Pro Invitational Season 2 Finalists:
The stage is set for the most skilled teams in the BGMI community to battle it out for glory. The following teams have secured their spots in the Villager BGMI Pro Invitational Season 2 Finals:
Team SouL
Blind Esports
Team XSpark
Medal Esports
Esportswala
Numen Gaming
Team WSB
Orangutan
Autobotz
Gladiators Esports
8Bit
Revenant
Gods Reign
Aladin
Chemin Esports
Entity Gaming
Team SouL's Domination:
Team SouL, having demonstrated exceptional consistency and performance throughout the league stage, secured the pole position and are viewed as strong contenders for the championship. Spearheaded by their star players, Goblin and Neyoo, Team SouL showcased phenomenal fragging skills, catapulting them to the top of the leaderboard.
Blind Esports' Impressive Run:
Blind Esports continued their impressive run by securing the second position in the league stage. Their consistent gameplay and strategic approach make them a formidable force to reckon with in the finals.
Team XSpark's Remarkable Comeback:
After facing disappointing results in several third-party tournaments, Team XSpark made a remarkable comeback in the league stage, solidifying their place among the top 16 teams. Their resurgence adds an exciting element to the finals.
Dark Horses and Newcomers:
Medal Esports and Esportswala, relatively new teams, showcased their potential by securing the fourth and fifth positions, respectively, after playing 24 matches. Their inclusion in the finals adds an element of unpredictability, as they aim to make their mark in the competitive BGMI scene.
Expectations for the Finals:
With experienced teams like Gladiators Esports, Revenant, and Gods Reign having a mediocre run in the league stage, the finals provide them with an opportunity to bounce back and prove their mettle. These seasoned teams will undoubtedly be looking to make a statement and contend for a podium finish.
Unfortunate Exclusions:
Despite their popularity and reputation, teams like Velocity Gaming, OR, GodLike, and Global Esports failed to secure spots in the final round. This emphasizes the highly competitive nature of the Villager BGMI Pro Invitational Season 2, where even renowned teams face tough challenges and unexpected outcomes.
As the Villager BGMI Pro Invitational Season 2 Finals approach, fans and enthusiasts eagerly await the intense battles that lie ahead. With a massive cash prize pool of 22 lakhs up for grabs, the top 16 teams will leave no stone unturned in their quest for victory. Team SouL, Blind Esports, and Team XSpark, along with several dark horses and newcomers, will undoubtedly provide viewers with exhilarating gameplay and unforgettable moments. Stay tuned for the action-packed finale of the Villager BGMI Pro Invitational Season 2.
Also Read: Pubg Mobile Royal Pass A2 Leaks