Pubg Mobile has a new premium crate that includes 2 myths and a free upgrade AWM Gun skin. All other items in this crate will be legendary.
This is a golden opportunity for crate players to enhance their inventory. In this new crate, you will find exclusive and rare items that will make your gameplay fun and exciting.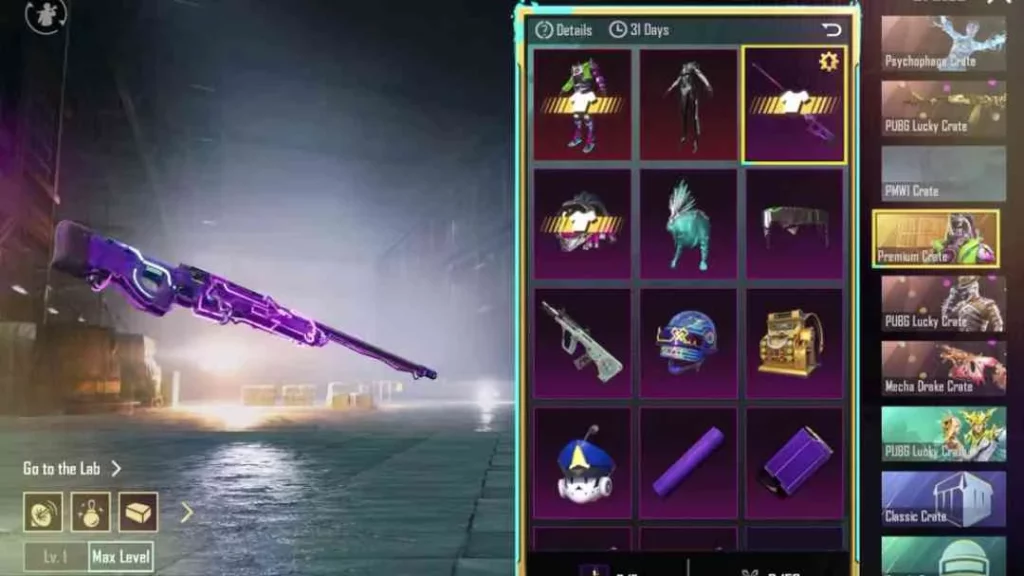 If you are a PUBG Mobile enthusiast, then this crate is a must-have for you. Acquire it now and show your unique style in the game with your friends.
Pubg Mobile has increased the new premium crate, in which players are getting some special and great offers. This crate includes 2 mythic items and a free upgrade to AWM Gun skin, plus all other items will be legendary. These new crate items are becoming a new excitement for the players.
So quickly get this new premium crate in PUBG Mobile and leave your friends behind. Enjoy chicken dinner with your unique style and powerful weapons.
Also Read: PUBG Mobile 2.7 update: How to summon Shenron in Dragon Ball Super Themed Mode