Call of Duty: Mobile game is a popular first-person shooter game, that has charmed millions of players worldwide with its intense multiplayer action. While the game primarily focuses on team-based modes, such as Domination, Team Deathmatch and Search and Destroy. However, players can still enjoy exciting 1v1 matches by utilizing the game's custom room features. This post tells you, the process of setting up a 1v1 match in Call of Duty: Mobile.
When this Call of Duty mobile game first launched, the game had a 1v1 playlist called Duel. Here two players play on a map and they randomly jump into the map and they fight with each other. But later this mode was removed. Because getting players in 1v1 is very difficult. But currently, there are ways to play 1v1 matches. To play this match you need to use the room system in Call of Duty Mobile game.
A 1v1 match is enough to compare your skills with another friend or player in the Call of Duty mobile game. Here we see how you can play a 1v1 match in this Call of Duty Mobile. In this game, two players play on a map and the player who gets more kills first wins.
How to Play 1v1 Matches in Call of Duty Mobile
We have discussed below with step-by-step diagram, how you can build a Call of Duty mobile game on a 1v1 room card, read and understand well.
Step 1: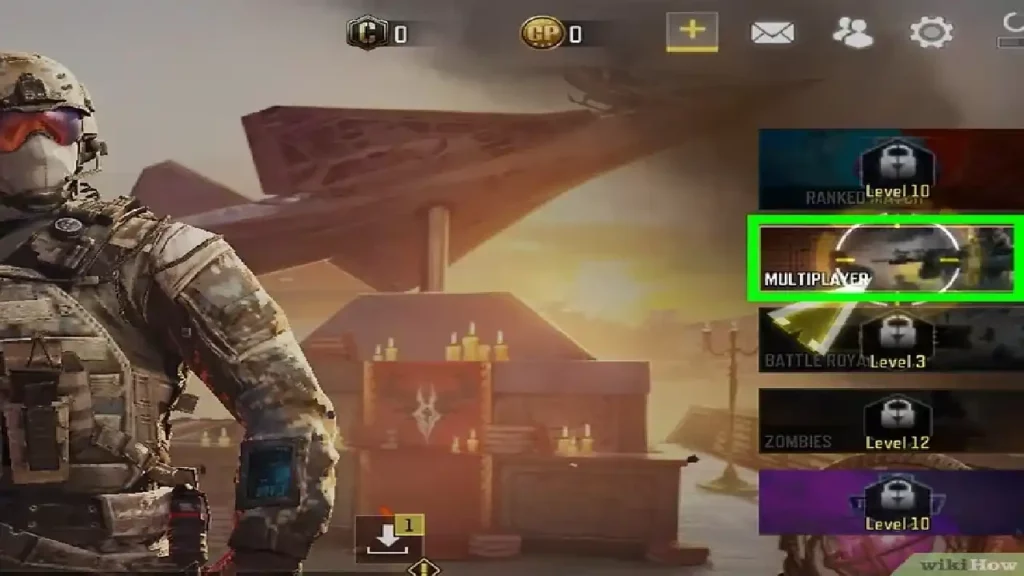 First, you need to open the Call of Duty Mobile game, after opening there are many game modes on the right side of the home screen. Within that game mode, click on the "Multiplayer" option located second from the top, which is between Ranked Matches and Battle Royale.
Step 2:
After clicking on the Multiplayer option you will come to the next step. Here you have a "Menu" button like three arrows in the right corner of the homepage. Clicking on that Menu button will bring up Mail, Settings and Private options. From here you have to click on the "Private" option.
Step 3:
After clicking on the Private option you will be taken to the private multiplayer game lobby. Now, go to Mode Change and keep scrolling until you can change the preference to "1v1 Duel".
Step 4:
Now you have to "Invite" your friends or other players who are online from the invite option on the right side. If they accept after inviting, they will come to this 1 v 1 room. Their username and icon pop up in your private Multiplayer lobby as soon as they accept the invitation.
Step 5:
After another player comes to this one vs one battle royal you need to click on the yellow start button at the bottom right. After clicking it you can play this duel match one vs one. This match won't positively or negatively impact your rank.