In the digital age, the rise of Esports in India has been nothing short of meteoric. Recognized as an official sport by the government and backed by exponential growth, Esports is now on track to becoming a Rs 1,100 crore industry by 2025, with a projected user base of 122.10 million by 2027, according to reports by EY and Statista. The confluence of technology, increasing smartphone penetration, affordable internet connectivity, and a shift in entertainment patterns, especially during the pandemic, has provided fertile ground for the rapid expansion of this virtual realm.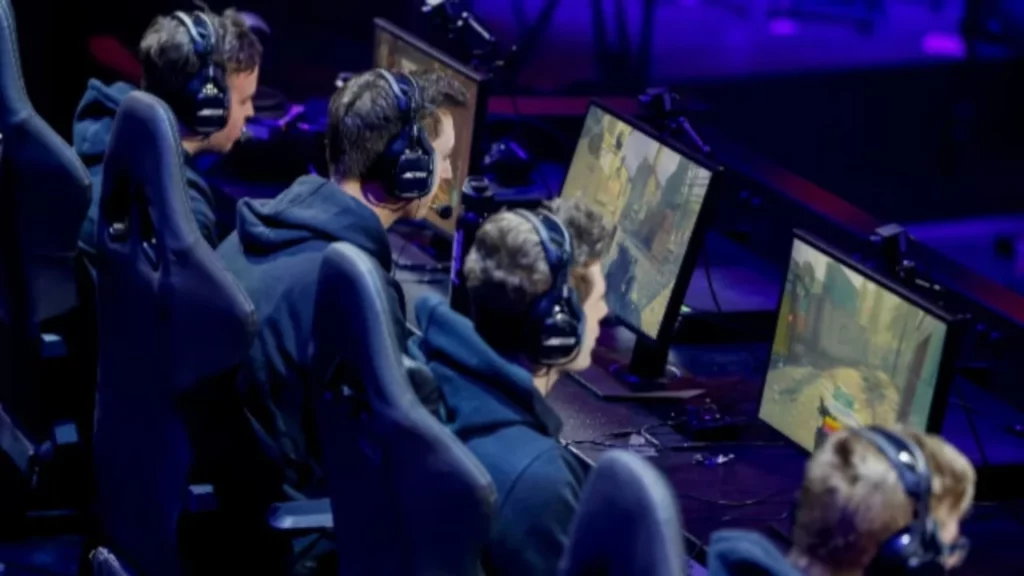 Esports – Beyond Casual Gaming
Unlike casual gaming, Esports has transformed into a fiercely competitive arena, where athletes battle it out in games like Counter-Strike, Fortnite, and Valorant, either individually or as part of teams. Last year's milestone decision by the Indian government to officially recognize Esports as a sport put it on par with traditional sports like cricket and football, solidifying its position as a legitimate and respected sector.
Medal Success and Aspirational Careers
The rise of Esports in India has not been limited to recognition alone. The inclusion of Esports as an official medal sport at the Asian Games and a pilot event at the Commonwealth Games has opened new doors of opportunities for Indian athletes. The historic bronze medal win by the Indian team at the inaugural Commonwealth Esports Championships in Birmingham only reaffirmed the country's prowess in the virtual battlefield.
The growing appeal of Esports has also paved the way for aspiring young gamers to pursue careers as professional athletes. With considerable cash prizes, lucrative sponsorship deals, and the emergence of Esports as a mainstream entertainment avenue, more and more youth are aspiring to make it big in this burgeoning industry.
Monetization and Opportunities for Brands
Similar to traditional sports, Esports revenues are majorly driven by audience monetization. Broadcast and streaming deals with OTT players and sports channels have become instrumental in attracting a broader audience base. The Esports ecosystem in India, supported by a robust sports management and broadcasting infrastructure, extends beyond metropolitan cities, reaching tier 2 and tier 3 towns as well. This penetration into smaller markets opens a plethora of opportunities for brands to collaborate with Esports teams, platforms, and tournaments, tapping into this wave of popularity.
The Next Wave: The Role of Emerging Technologies
The fusion of Esports with emerging technologies like 5G, AI, edge computing, and mixed reality is expected to drive the next phase of growth in the industry. AI, in particular, is set to revolutionize Esports across the board. Platforms like SenpAI are already utilizing AI to offer personalized coaching to athletes, analyzing gameplay records, and suggesting optimal strategies for success. AI-driven analytics can enhance game design, improve player engagement, and tailor games to individual user preferences and behaviors.
Moreover, AI's role in identifying and preventing fraudulent activities, such as irregular betting behaviors and match-fixing, will ensure the integrity of the Esports ecosystem. The integration of AI and other emerging technologies will blur the lines between sports, technology, and entertainment, creating an immersive experience for players and viewers alike.
Stimulating Growth: Recognizing Esports as a Multisport Event
The formal recognition of Esports by the Ministry of Youth Affairs and Sports and the Ministry of Electronics and Information Technology has provided a significant stimulus to the industry's growth. By the end of this year, the Indian Esports market's revenue is projected to reach $28.81 million, and it is anticipated to grow to $46.23 million by 2027. A strong ecosystem comprising publishers, technology providers, streaming services, and audience monetization platforms will be crucial for propelling Esports to the forefront of mainstream sports and entertainment options for diverse audience segments.
Esports is undoubtedly India's sunrise sector, a booming industry that holds immense potential for economic growth and job creation. The rapid embrace of Esports as a competitive sport, combined with technological advancements, will fuel its continued growth trajectory. As Esports evolves and captivates a wider audience, it is poised to become a billion-dollar industry by 2025, reshaping the landscape of the Indian digital gaming sector and captivating the imaginations of millions of gamers and enthusiasts alike.
Also Read: BGMI Masters Series Season 2 ( BGMS ): An Epic Battle Royale Spectacle with ₹2.1 Crores on the Line!