BGMI's biggest event, BGMS Season 2, is all set to captivate millions of esports enthusiasts as 24 Indian teams lock horns in a thrilling contest for glory and an astonishing prize pool of ₹2.1 crores. Organized by Nodwin Gaming, this 22-day-long Battle Royale extravaganza will witness top-tier teams compete for the prestigious trophy from August 4 to 27. To raise the stakes even higher, Nodwin Gaming has introduced an intriguing format that promises intense competition from start to finish.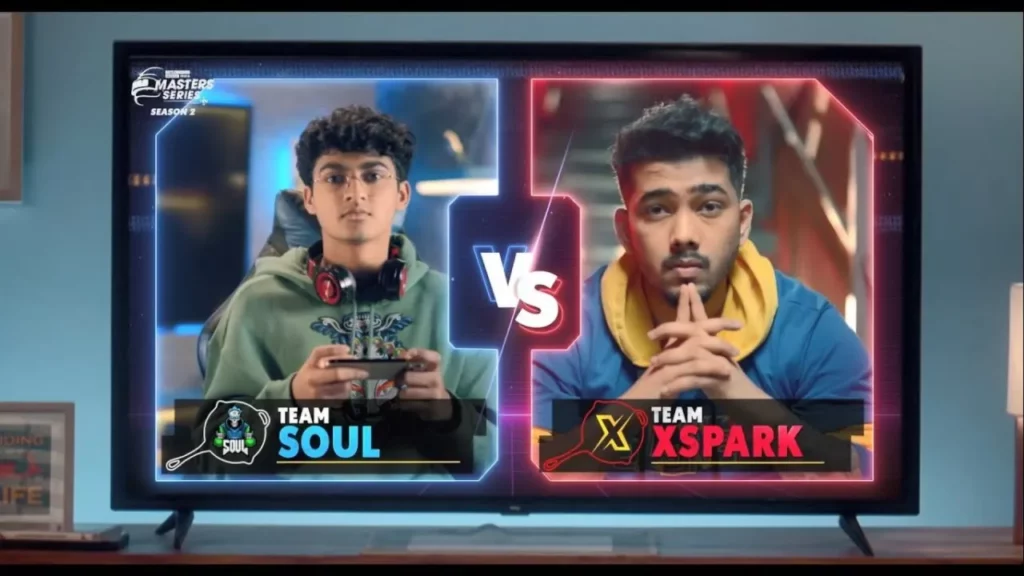 Where and When to Watch BGMI Masters Series Season 2 :
The action-packed journey of BGMS Season 2 will be broadcasted live on Star Sports 1 and 2 in three languages – Hindi, English, and Tamil. For fans who prefer streaming, Nodwin Gaming's Rooter channel will be the go-to platform for catching the action in Hindi. Matches will commence daily at 9.30 pm IST.
Participating Teams:
The lineup for BGMS Season 2 features some of the biggest names in Indian BGMI esports. The 24 teams battling it out for supremacy are as follows:
Blind Esports
Gods Reign
Gladiators Esports
Global Esports
Orangutan
Enigma Gaming
Revenant Esports
Team Soul
Team Xspark
Team 8Bit
GodLike Esports
Oneblade
Numen Gaming
Medal Esports
OR Esports
Entity Gaming
Velocity Gaming
Team Insane
Team SPY
Chemin Esports
Lucknow Giants
Marcos Gaming
Team WSB
True Rippers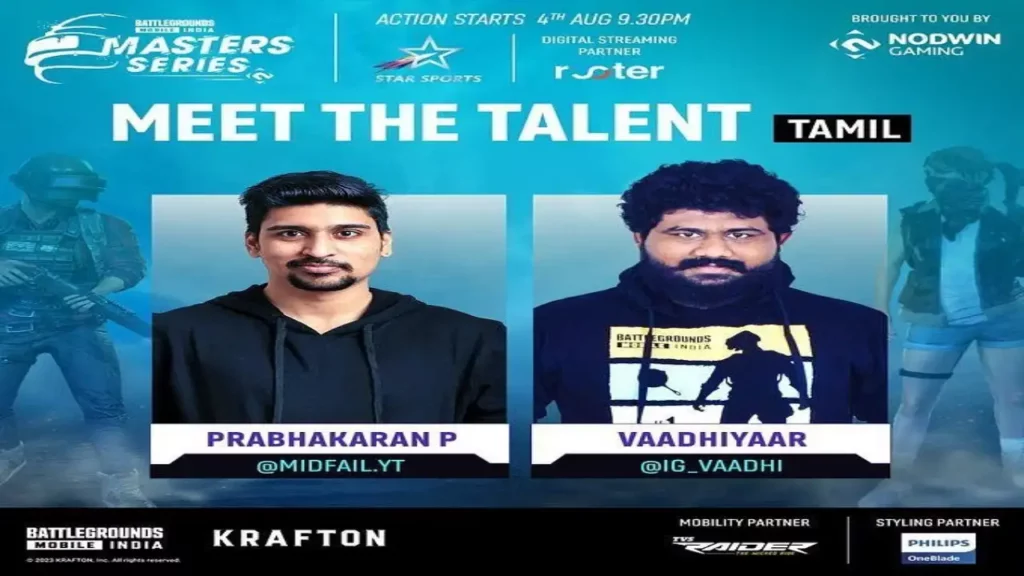 Casters for BGMS Season 2:
To provide viewers with an immersive and entertaining experience, a talented lineup of casters will guide us through the action-packed matches:
Suren Sundaram (Hindi)
Ocean Sharma (Hindi)
Mannu Karki (Hindi)
Amrit Gourav (Hindi)
Varun John (Hindi)
Shivansh Singh (Hindi)
Laksha Singh (Hindi)
Neeraj Sangle (English)
Arka (English)
Prabhakaran P (Tamil)
Vaadhiyaar (Tamil)
Tournament Format:
BGMS Season 2 will showcase a condensed format, setting it apart from its predecessors. With fewer matches across the League Stage, Playoffs, and Grand Finals, each encounter will carry more weight. The competition will unfold in three distinct stages:
1) League Stage – August 4 to 20:
Launch Week – August 4 to 6
League Week 1 – August 7 to 10
Super Weekend 1 – August 11 to 13
League Week 2 – August 14 to 17
Super Weekend 2 – August 18 to 20
2) Playoffs – August 22 and 23:
The top teams from the League Stage will clash in intense playoffs to secure a spot in the Grand Finals.
3) Grand Finals – August 25 to 27:
The top 16 teams will engage in a three-day Grand Finals showdown, with four matches taking place each day.
Scoring System:
In an attempt to keep the matches highly competitive, the tournament will follow a 15-point scoring system. Teams will earn two points for each kill in the first circle, adding an additional layer of excitement and strategy.
BGMS Season 2 promises to be an unmissable esports spectacle, drawing in fans from across the country and beyond. With a whopping ₹2.1 crores on the line, the stakes have never been higher for Indian BGMI teams. Don't miss the intense battles, jaw-dropping plays, and heart-stopping moments as these skilled gamers vie for the coveted BGMS Season 2 championship title. Whether you tune in on Star Sports or catch the live-stream on Rooter, this esports extravaganza is one that you definitely do not want to miss! Mark your calendars from August 4 to 27, and witness the action unfold in India's most thrilling BGMI tournament!
Also Read: PlayStation Plus Bonus Free Game is instantly Charming Players