Orangutan Gaming has unveiled their fearsome Free Fire India roster in a thrilling statement that has shocked the whole Indian esports scene in advance of the much anticipated FFIC 2023. The FFIC 2023 has been confirmed by Garena, and Free Fire's victorious return is just around the corner, therefore India's top esports organisation is ready to make a triumphant comeback.
When Orangutan Gaming teamed up with a top-tier team, Team Elite, their entry into the Free Fire scene got underway in November 2021. Since their debut performance may have been better, they are currently preparing to win the FFIC 2023 with a refreshed lineup.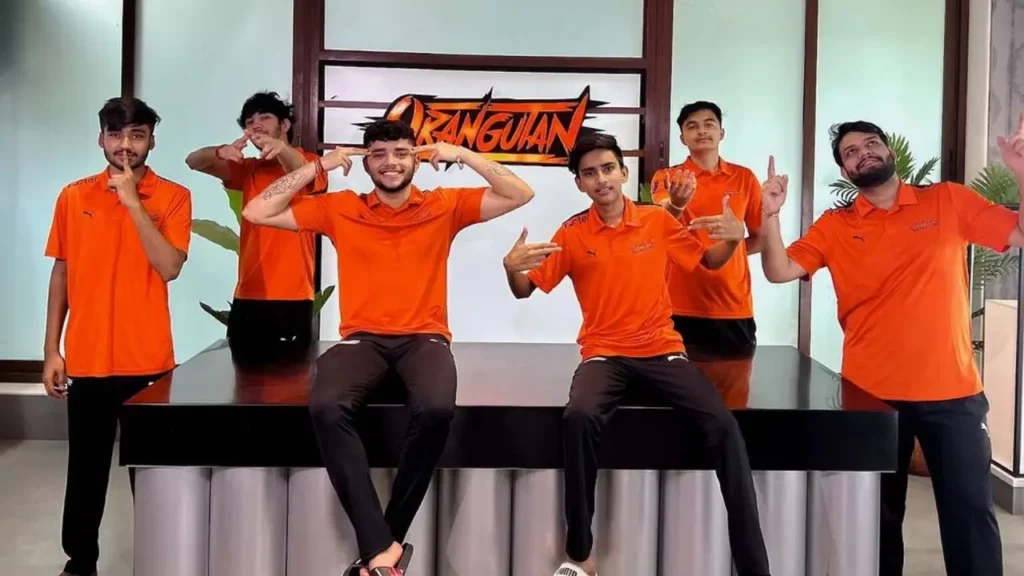 India Free Fire Orangutan Gaming Squad:
Pahadi – Lokesh Karakoti
Jonty – Ajay Kumar Banga
Oldmonk – Naitik Khoshto
MR JayYT – Jayesh Yadav
Farhan Shaikh
Aminkureshi
Pahadi, a well-known personality in the Indian Free Fire scene, is leading the charge for Orangutan Gaming. With Critical Elite, the 22-year-old prodigy began his esports career in 2020. His impressive abilities were on full display at the Free Fire India Championship 2020 Fall, when he won the award for best individual performer and led his squad to a commendable second-place finish. Pahadi's victories persisted as his team, Team Elite, spectacularly won the FFIC 2021 Fall championship.
Jonty, a seasoned professional who began his esports career around the same time as Pahadi, joins Pahadi in this dangerous lineup. The dynamic combination has competed in countless high-stakes events over the years and developed a strong partnership. Since the team's Free Fire debut, both players have been committed to Orangutan Gaming.
The seasoned team of Naitik "Oldmonk" Khoshto and Jayesh "MR JayYT" Yadav, who have played together for almost two years, is also on the roster of Orangutan Gaming. Prior to joining TSM in June 2021, they started their journey with Team Six Sense. Free Fire was at the time prohibited, but Orangutan Gaming saw their potential and signed them in July of last year. These two celebrities will now dazzle once more in subsequent competitions.
Farhan Shaikh and Aminkureshi, two new faces on Orangutan Gaming's roster, bring a new aspect to the group. These talented athletes are excited to begin an exciting adventure with the group, and the upcoming FFIC 2023 presents them with a wonderful opportunity to succeed. The winners of this competition will receive a much sought-after direct ticket to the Free Fire World Series (FFIC) in Thailand in 2023.
Orangutan Gaming is unquestionably a force to be reckoned with in the Free Fire esports world with such an impressive roster. As they attempt to retake their place at the top of Indian Free Fire, fans across India eagerly await their resurgence in the upcoming FFIC 2023.
As the roster of Orangutan Gaming is ready to dominate the Free Fire India Championship 2023, stay tuned for more information and exciting action. The battle for supremacy is about to start, and the stage is set.
Also Read: Best Loadout in Call of Duty Mobile