Are you looking for Minecraft Tower Design Ideas? I will show you 5 Minecraft Tower Designs.
A towering structure that reaches for the skies has an undeniable appeal, even though building houses and treehouses can be impressive.
Although it might take a lot of time and effort, the results are worthwhile. This provides you with a pleasant perspective of the outside world and can be used for living or storage purposes.
This article contains some of the top Minecraft tower designs that will challenge your construction abilities.
5 Minecraft Tower Design Ideas
Epic Tower
One Chunk Wizard Tower
Big Ben
Paw Patrol Tower
The Burj Khalifa
1. Epic Tower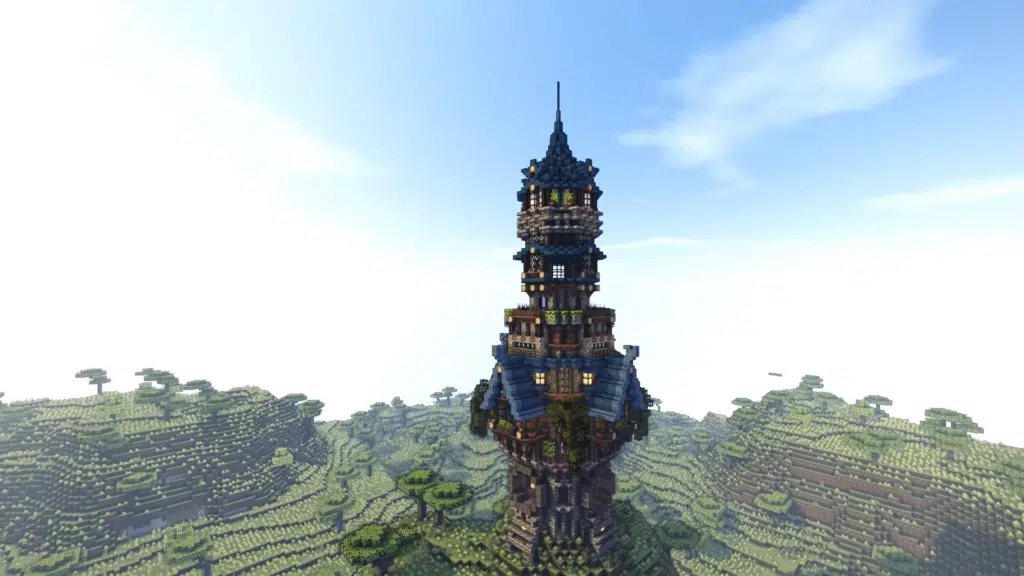 Living quarters are located in the middle of this epic tower by A1MOSTADDICTED MINECRAFT.
In a sense, this tower could be your home with the added benefit of serving as a watchtower to warn you of impending dangers.
The main material of the entire structure is stone, with some wood used as accents. The windows have steel bars added for extra security.
The great thing about this tower is that it was constructed on top of a hill, providing extra height without the need to construct a tall building.
2. One Chunk Wizard Tower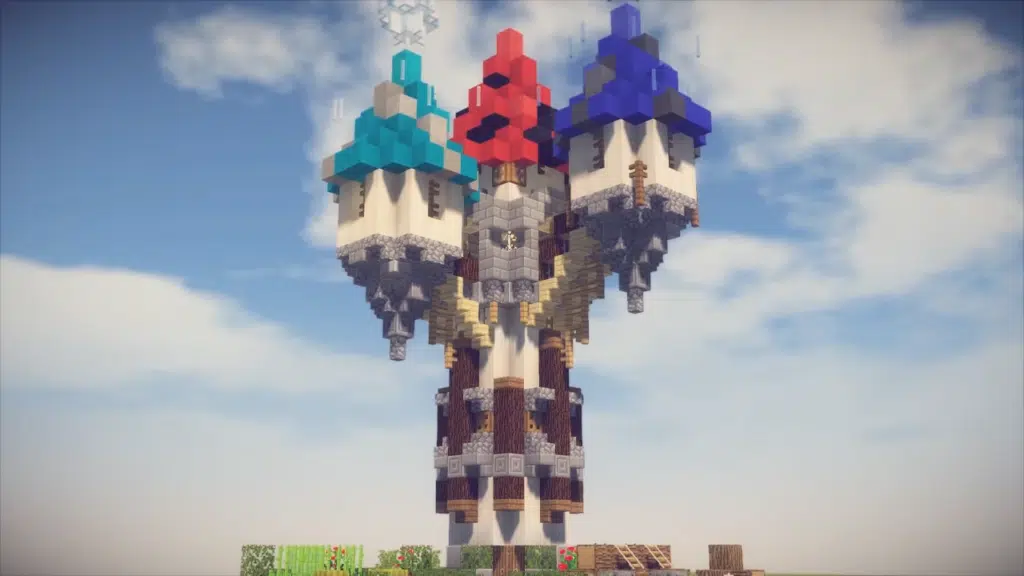 This one-chunk wizard tower by Pixlriffs is the design for you if you're looking for a small tower. Despite being contained within a 16×16 block, it has room for living quarters, storage areas, and enchanting areas.
This wizard tower can be completed in survival mode, unlike the other builds that were mentioned above.
The structure isn't too difficult, and it won't take you more than five hours to finish. Sand, wood, and stone blocks were used to construct this tower.
3. Big Ben
You can design real-world structures like Big Ben if you want to have a sense of reality in your world.
You can follow the instructions in this build N11cK to create the infamous Big Ben in Minecraft. End stone bricks make up the majority of the structure.
Despite the fact that the entire structure isn't an exact replica of Big Ben, N11cK added some designs that look good in the game.
4. Paw Patrol Tower
The Paw Patrol Tower is yet another awesome Minecraft tower design suggestion from TSMC. Building the Paw Patrol Tower in Minecraft with your children is a fun activity you can do together.
The tower's top is topped with the enormous telescope, and the iconic paw logo is visible in the middle.
5. The Burj Khalifa
The Burj Khalifa is currently the world's tallest structure. It is 828 metres tall and has 163 floors.
The Burj Khalifa, one of the best tower design ideas in Minecraft, was built by Black Beanie Gaming if you want a tall building in your world.
Conclusion
In this post you are told five ideas of Minecraft Tower Design. Using these designs you can create different types of towers. And these towers look amazing. You are also given below tutorials, by watching these tutorials you can easily build the tower. Those who built these towers, their names are written, you can go there and see.