After an absence of a year, Battlegrounds Mobile India (BGMI) triumphantly returned to the gaming scene, and players have enthusiastically re-entered the heart-pounding battle royale action. Assault rifles, sniper rifles, shotguns, and pistols are among the numerous weapons that the BGMI has deliberately placed throughout the maps. The Beryl M762 is a heavyweight among them in terms of damage output. But overcoming its infamous recoil can be a difficult task. But don't worry; with this post, we'll provide you the knowledge you need to handle the recoil of the Beryl M762 in BGMI.
Fine-Tune Your Sensitivity Settings
Your sensitivity settings will determine how well you can control the Beryl M762's recoil. Test out different Camera Sensitivity and ADS Sensitivity settings to find the ideal fit for your gaming preferences. The default settings are a good place to start for new users. As you gain a better understanding of the weapon, gradually adjust these settings. Spend some time figuring out the perfect configuration because finding the sweet spot for sensitivity settings is a personal process.
Practice Paves the Path to Perfection
Consistent practise and unwavering patience are necessary to become proficient at controlling the recoil of the Beryl M762. To hone your abilities, compete frequently in both training arena bouts and actual combat. You will gradually develop into a master of recoil management as your knowledge with the weapon increases. Keep in mind that practise makes perfect, so practise makes perfect.
The Tactical Advantage of Crouching
When firing the Beryl M762, you might want to kneel during medium-range encounters. Crouching gives the weapon stability, reducing its recoil and enabling accurate, controlled shots. In close-quarters combat, however, where speed and agility are crucial, use caution and avoid squatting. To take the upper hand in medium-range confrontations, use this tactic wisely
Choose Your Firing Mode Wisely
Adapt your fire mode to the conditions on the battlefield to maximise your Beryl M762 competence. Change to single-shot mode while engaging far-off foes. Recoil is lessened in this mode, making it easier to control and enabling more accurate targeting of enemies. On the other hand, in close-quarters battle, use full-auto or burst fire mode to maximise damage output, even if it means overcoming more difficult recoil.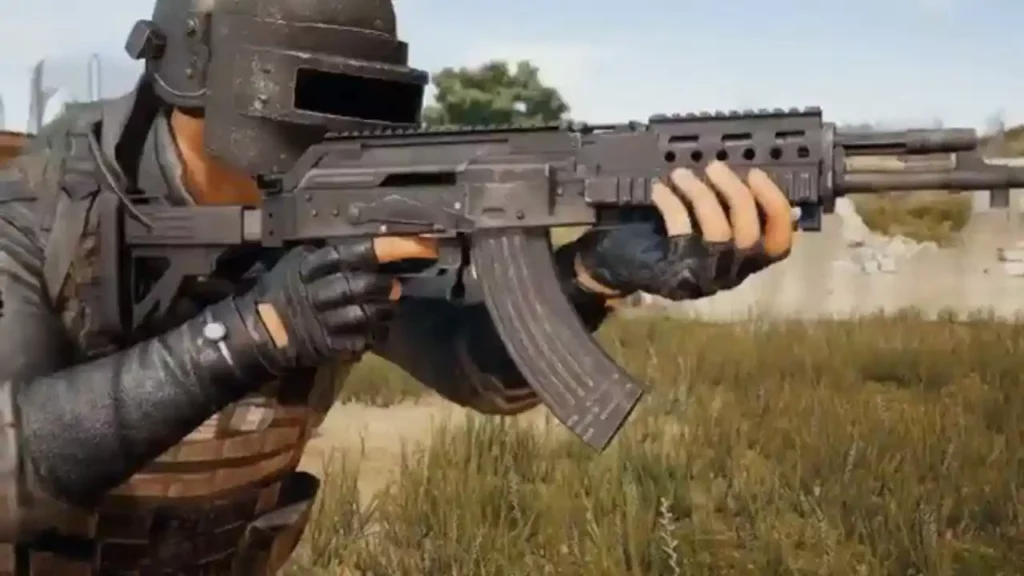 Decoding the Recoil Pattern of Beryl M762
Understanding the Beryl M762's distinctive pattern can help you take control of the gun's powerful recoil. Go to BGMI's practise range and fire a hail of bullets at a wall. As you continue to take damage, watch how the crosshair moves. An thorough knowledge of this pattern is essential to mastering the Beryl's recoil. This information serves as your compass, allowing you to navigate the confusion of the battlefield while staying on course.Krafton has resisted releasing significant updates ever since BGMI's return in the Indian gaming sector in May 2023. Nevertheless, the gaming community is eagerly awaiting an upcoming update that is expected to bring about significant gameplay changes as well as maybe introduce new areas and features that could completely alter the BGMI experience.
In Battlegrounds Mobile India, the Beryl M762 is the most effective assault rifle, despite having a lot of recoil. With the help of these professional tips, you may maximise the power of this weapon, improving your gaming efficiency and achieving more highly sought-after victories. Keep an eye out for Krafton's updates and stick to your practise schedule to keep your BGMI prowess at its highest.
Also Read: Free Fire India Launch Date Leaks- GW MANISH hints FF India Unban Date