Do you want to know about Hot Drop Location in Nusa? Yes, there are some locations in Nusa where you can go and hot drop.
In BGMI, hot drops are places where most players land. Although they are well known to players for having a tonne of riches, they are also incredibly deadly. When a player descends in a hot drop, they must get ready to combat right away.
Although they carry a significant risk, hot drops can be an excellent strategy to acquire early kills and equip yourself.
There are numerous these Hot Drops on the well-known Nusa map in BGMI. The hot drop position in Nusa is among the nicest in the BGMI because it also comes with the extra benefit of being recalled once after dying.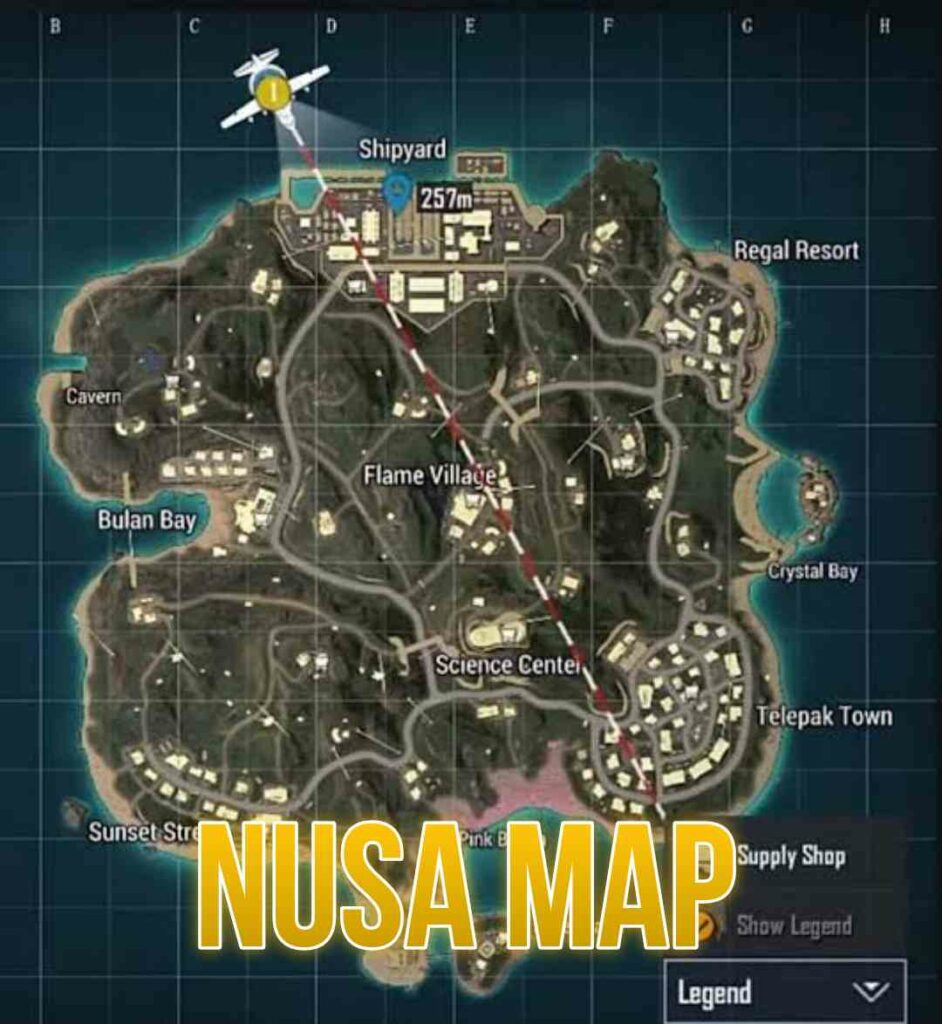 Top 3 Best Hot Drop Location in Nusa Map
So here are some Hot Drop Location in Nusa Map, The smallest map to date is the Nusa map, which was a part of Krafton's 2.5 updates for BGMI. It has 11 landing zones and is one kilometre long. Nusa has a diverse range of topographies, including urban areas, lush meadows, and rocky terrain.
Thanks to the unique Auto Recall feature, players that pass away on the battlefield can return there. However, it barely lasts for two to three minutes.
1. Science Center
On Nusa's centre side is where you'll find the Science Centre. The building's floors and top are covered in mounds of riches.
The entire structure is filled with valuable stuff for players to find. The loot includes SMGs, weapons, level 3 vests, armour, and other items. This spot is a hot drop site in Nusa because of the greater concentration of loot there.
2. Telepak Town
On the Nusa Map of the BGMI, Telepak Town is the region with the most built-up areas. This township may be found towards the southeast of the map. There are a lot of homes and large buildings, and there is a lot of looting going on.
The area is stocked with a tonne of weapons, grenades, medical aids, armour, ammunition, and other items. But that's not the main lesson to be learned from this area.
3. Crystal Bay
On the Nusa Map, Crystal Bay is an island that is the safest place to be. This place is a player's prized possession for a number of reasons. There are two cottages in Crystal Bay, each containing a number of crates.
When opened, they include goods like level 2 vests, helmets, first aid kits, and other items. The ground within the houses is also covered in tokens from supply shops, rifles, and ammo.
Conclusion
This post describes 3 Best Hot Drop Location in Nusa Map. You can get good loot by going to the places that have been mentioned. Hope you got to know about Best Hot Drop Location in Nusa Map.