Former Paper Rex IGL Benkai has signed a contract with the South Asian organisation, marking a significant step forward for Global Esports Valorant. This strategic purchase is a part of Global Esports' comprehensive reorganisation, and it strengthens their resolve to establish a greater presence in the Valorous Champions Tour (VCT) for the 2024 season. Fans' favourite player Lightningfast is being promoted to the main roster by Global Esports, as if that weren't enough to get the attention of the crowd. Let's examine the ramifications of these changes and what they portend for this esports organisation from South Asia's promising future.
Global Esports Valorant Sign Former Paper Rex IGL Benkai and Retain Lightningfast for their VCT 2024 Roster
Global Esports' performance in VCT 2023 was underwhelming, as it fell short of expectations. Despite fielding a great team, they were ousted from VCT Lock In after suffering a humiliating loss to Team Vitality in the opening game. Their 3-6 win-loss record in the Pacific League let down their devoted following. But they did succeed in pulling off some remarkable upsets against groups like Talon Esports and Gen.G.
Beyond simple defeats, Global Esports frequently came perilously close to victory but was unable to turn round leads into genuine victories. In important games, star players underperformed, and they had communication problems when things got tough. Due to these issues, they were unable to have a significant impact on established teams like Paper Rex, DRX, T1, and Zeta Division. However, the appointment of Benkai marks a fresh start for the organisation as the VCT 2024 season gets underway.
Paper Rex's Performance Under Benkai
Under Benkai's direction, Paper Rex rose quickly and set themselves up for future success. Beyond his charisma, Benkai's skill as an in-game leader (IGL) and strategic knowledge were a natural match for Paper Rex's combative playstyle. The 2023 season saw one of Global Esports' biggest weaknesses: a lack of efficient, aggressive execution and opportunity capitalization.
This is the area in which Benkai's knowledge really shines. He offers a plethora of experience in managing pressure and disruption while leading erratic, aggressive teams. He led Paper Rex to notable triumphs in Challenger competitions, a commendable fourth place at Masters 1: Reykjavik, and a noteworthy second place at Masters 2: Copenhagen. Despite Benkai's engaging personality, his IGL skills are unmatched and are set to have a major positive impact on global esports.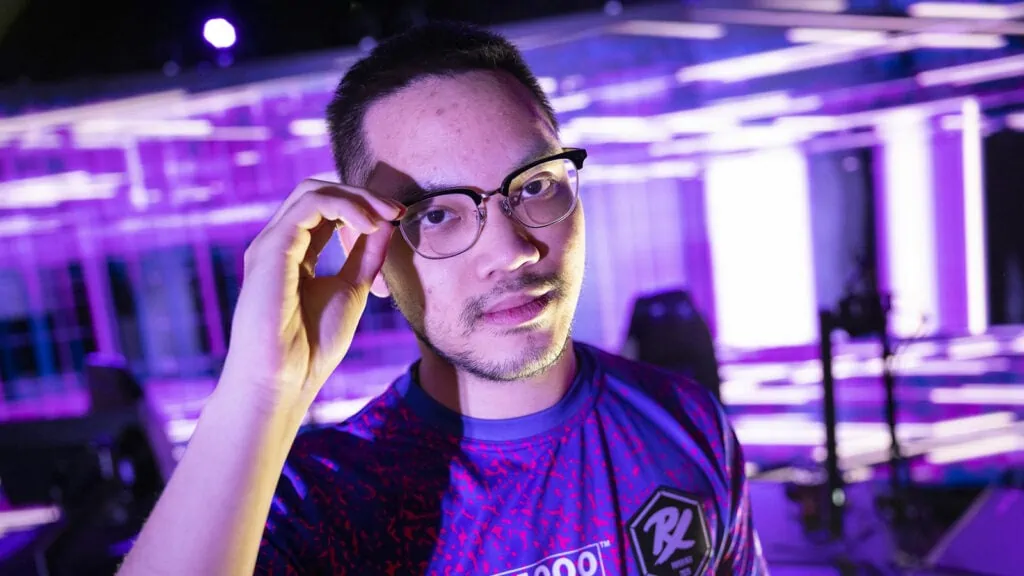 Lightningfast's Previous Seasons
With characters as diverse as Raze and Reyna, as well as Viper and Cypher, Lightningfast has a strong agent base. His adaptability allows him to fill a variety of roles within the team, making him a great asset for Global Esports. Despite numerous near misses and a difficult run in VCT 2023, Lightningfast only had a few chances to demonstrate his abilities. He took part in just two international games during the VCT 2023 Season, even as a substitute.
But in prior campaigns, Lightningfast's adaptability and versatility made him known as one of South Asia's top athletes. This standing was crucial in helping Global Esports earn a partner position in the VCT Pacific League. Global Esports had the opportunity to use Lightningfast in the Pacific LCQ, but they decided against doing so, losing to Rex Regum Qeon and being kicked out of the competition.
Lightningfast has proven his skills in A through B Tier competitions, but in recent seasons, he hasn't had many chances to represent his side internationally. His inclusion on the main roster opens a new chapter in his professional life.
How Will These Two Players Help Global Esports in VCT 2024?
Although Global Esports' international performances have been unimpressive, they will have plenty of time to regroup and restructure their team after the 2023 season is through. The combination of Benkai's breadth of knowledge and Lightningfast's drive will undoubtedly benefit the team. Although the complete lineup hasn't been revealed, it's widely believed that Ganesh "SkRossi" Gangadhar will remain a member of the group.
The potential for an incredible team is evident as the remaining roster is revealed. Global Esports has a tonne of potential, and with careful planning and newly gained assurance, they have the ability to recover and leave their mark on the VCT 2024 season. The team is in a fantastic position to succeed thanks to Benkai's global expertise and Lightningfast's adaptability.
Fans may excitedly await a brand-new era brimming with possibility and promise as Global Esports Valorant's future appears to be more promising than ever. Keep checking back for more information as Global Esports builds their team and gets ready for the VCT 2024 season. Follow The SportsRush for the most recent Valorous news and articles.
Also Read: COD Mobile World Championship 2023 Garena Finals: Clash of Titans in Southeast Asia