The Gamers8 PUBG Global Series 2023 Phase 2 has been an electrifying battleground, showcasing the fiercest competition that the esports world has to offer. As the dust settles on the Losers Bracket, we are left in awe of Twisted Minds' triumphant resurgence. The underdog team's remarkable performance has earned them a spot in the Grand Finals, solidifying their reputation as a force to be reckoned with.
The Losers Bracket of the Gamers8 PUBG Global Series 2023 witnessed high-stakes clashes that had spectators on the edge of their seats. The top-tier action unveiled the teams that would overcome adversity and secure their place in the pinnacle event.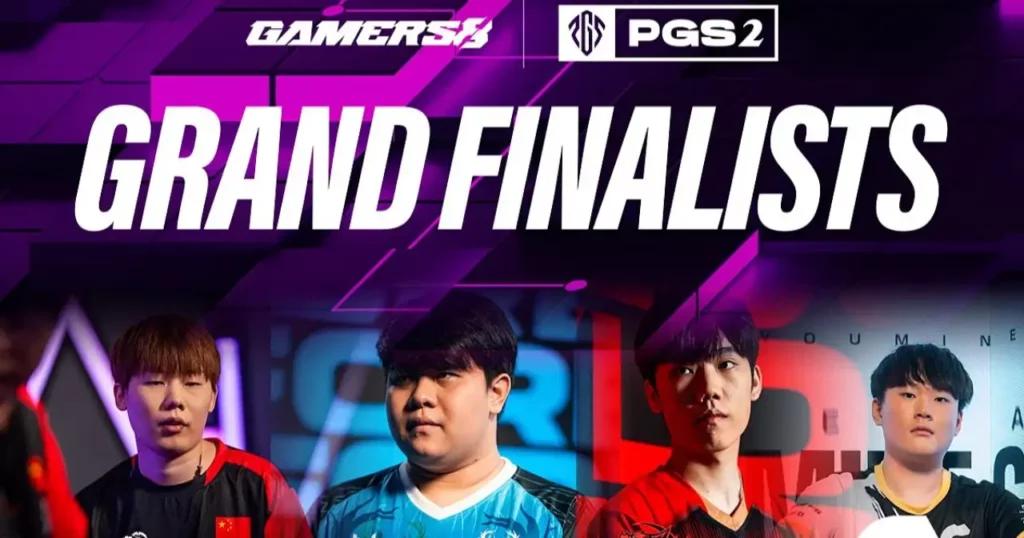 In a heart-pounding display of skill and resilience, Twisted Minds navigated through the arduous Losers Bracket to claim their spot in the Grand Finals. They demonstrated unwavering determination and a mastery of tactical gameplay that left their opponents struggling to keep up. Their impressive Losers Bracket performance showcased their ability to adapt and thrive under pressure, which will undoubtedly be an asset in the impending Grand Finals showdown.
Joining Twisted Minds in the Grand Finals are 17 Gaming, NAVI, The Expendables, 4 Angry Men (4AM), Forest Gaming, TYLOO, and Game PT. These formidable teams will lock horns with the likes of Soniqs, Faze, Gen.G, and more in an explosive showdown scheduled for August 18th. With such an assembly of talent, fans can anticipate a Grand Finals that promises to be an esports spectacle of epic proportions.
Recapping the Losers Bracket Battles ( PUBG )
The journey through the Losers Bracket was a grueling trial by fire for each team, with every match fraught with intense competition and pivotal moments. Here's a brief recap of the battles that shaped the path to the Grand Finals:
Match 7 (Erangel) – 4AM kicked off the Losers Bracket Day 2 with a spectacular comeback, securing a 16-point Chicken Dinner. Twisted Minds and Game PT closely followed with 15 and 14 points, respectively.
Match 8 (Erangel) – Daytrade Gaming made a statement with a 20-point Chicken Dinner in Match 8. Forest Gaming and 4AM secured the second and third positions with 11 and 13 points, respectively.
Match 9 (Taego) – TYLOO's 18-point Chicken Dinner in Match 9 was a turning point, propelling them forward despite subsequent challenges. 4AM continued their strong performance, notching their third top 3 finish in a row.
Match 10 (Miramar) – Forest Gaming's critical 17-point Chicken Dinner in Match 10 secured their place in the top 8. 17 Gaming and Dplus followed suit, clinching second and third positions with 12 and 10 points, respectively.
Match 11 (Miramar) – NAVI and The Expendables showcased their prowess with outstanding performances, earning a 21-point Chicken Dinner each. The competition between these two teams intensified as they vied for a coveted spot in the top 3.
Match 12 (Miramar) – In a statement-making finale, 17 Gaming dominated Match 12 with a jaw-dropping 27-point Chicken Dinner. Dplus and 4AM secured the second and third positions, closing the chapter on the intense Losers Bracket battles.
Anticipating the Grand Finals
The stage is set for an explosive Grand Finals event that promises to be a culmination of skill, strategy, and sheer determination. Twisted Minds, with their impressive Losers Bracket comeback, has proven their mettle and set the tone for an intense showdown. The clash of these remarkable teams on August 18th will undoubtedly captivate esports enthusiasts worldwide.
For those eager to witness the unfolding drama and adrenaline-pumping action, mark your calendars for August 18th and tune in to the Gamers8 PUBG Global Series 2023 Grand Finals. The event hub provides all the essential information, including schedules, scores, and more, ensuring you won't miss a moment of the excitement.
As the anticipation builds and the esports community braces for the climax of this riveting tournament, one thing is certain: the Grand Finals will be a testament to the passion and skill that define the world of competitive gaming.
Also Read: BGIS 2023 The Grind Finals: Clash of Titans as Round 3 Kicks Off