Have you been getting frustrated with PUBG lag on your PC recently?
Don't worry, you're not alone. PUBG lag and stuttering issues can turn an otherwise enjoyable gaming session into a choppy mess.
But the good news is there are a few easy steps you can take to massively improve your PUBG performance and get back to chasing those chicken dinners.
In this article, we'll walk you through the top ways to fix PUBG lag on PC once and for all.
We'll start with the basics like updating your graphics drivers and verifying game files.
Then we'll get into some PUBG specific optimizations like adjusting your graphics settings, enabling a high-performance power plan, and changing some hidden config settings.
You may not need to do everything on this list, so start with the simpler solutions and work your way down until your PUBG is running smooth as butter.
Now let's dive in and banish that PUBG lag for good!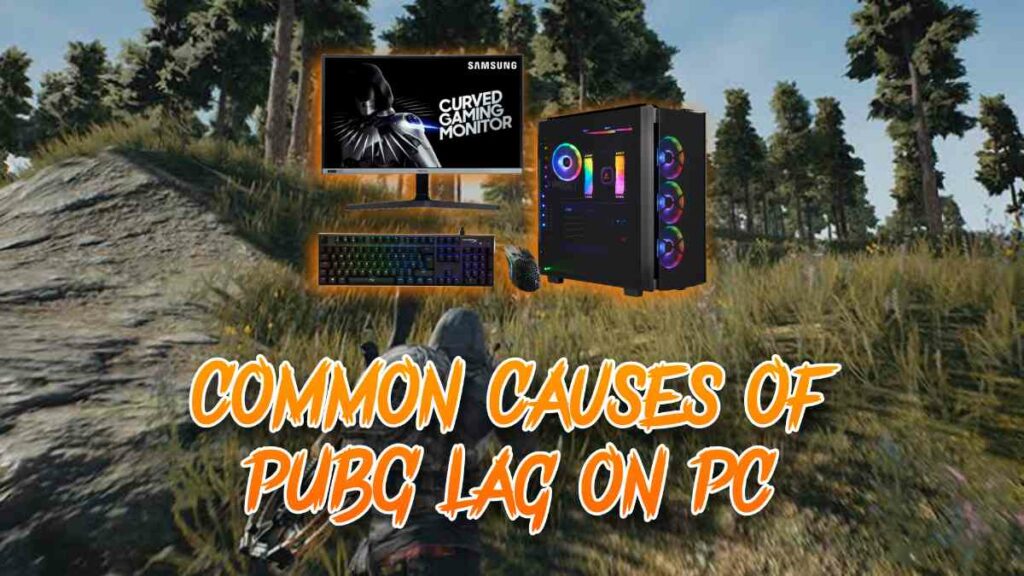 Common Causes of PUBG Lag on PC
Lagging and stuttering gameplay is no fun. The good news is, there are a few common things causing your PUBG lag issues, and ways you can fix them.
Hardware Issues
If your PC is older or lower-end, it may struggle to run PUBG's graphics and gameplay smoothly. Consider:
Upgrading your graphics card. A newer, more powerful card can make a big difference in PUBG's performance.
Adding more RAM. 8-16GB of RAM is ideal for most gaming PCs today. More memory means PUBG has more resources to run efficiently.
Defragmenting and optimizing your hard drive. A fragmented or nearly full hard drive has to work harder, which can slow things down. Use a disk defragmenter and cleanup tool to fix this.
Software Issues
PUBG's updates or your PC's software could also be causing lag. Try:
Updating PUBG and your PC's drivers. Outdated software and drivers are common causes of lag and stuttering.
Closing background apps. Other apps that are running can hog resources PUBG needs. Close browsers, streaming apps, and anything else you're not using.
Adjusting PUBG graphics settings. Lowering options like shadows, textures and view distance can hugely improve performance. Tweak and test settings to find the optimal balance of quality and FPS for your setup.
With a few hardware upgrades, software tweaks and settings adjustments, you'll be back to smooth, stutter-free PUBG gameplay in no time.
Get your squad back together and prepare for those chicken dinners!
| Requirement | Recommended Specifications |
| --- | --- |
| Operating System | Windows 10 64-bit |
| Processor | Intel i5-6600K or AMD Ryzen 5 1600 |
| Memory | 16 GB RAM |
| Graphics Card | NVIDIA GTX 1060 6GB or AMD Radeon RX 580 4GB |
| DirectX | Version 11 |
| Network | Broadband Internet Connection |
| Storage | 30 GB available space |
Optimizing PUBG Settings to Reduce Lag
Want to fix that annoying PUBG lag and get back to gaming? Optimizing your in-game settings is a great place to start.
First Step: Lower your graphics settings. Turn off shadows, decrease foliage and effects quality, and lower your resolution.
PUBG high graphics demand a lot from your PC, so dialing them back will free up resources and reduce lag.
Second Step: Disable V-Sync. This setting caps your frame rate which can cause input lag. Turn it off for maximum performance.
Third Step: Close any background apps. Browser tabs, streaming music, chat apps kill them all.
The more programs running, the more strain on your PC. Focus all power on PUBG.
You should also update your graphics card drivers. Outdated drivers often mean worse performance and more lag.
Head to your graphics card manufacturer's website and download the latest version.
Defragment your hard drive for faster read and write times. And make sure PUBG is installed on an SSD if you have one – it will load much faster.
If you're still experiencing lag, try lowering the screen scale or render scale. This reduces the resolution PUBG is rendered at, increasing frame rate at the cost of some visual quality.
With the right tweaks to your settings and ensuring minimal background activity, you'll be back to chasing that chicken dinner in no time with PUBG running smooth as butter. Now drop in and get gaming!
Also Read: Download Global PUBG 2.8 Update APK (Play Without VPN)
Advanced Tips to Fix PUBG Lag on PC
To get PUBG running as smoothly as possible, there are a few advanced tweaks you can make.
Update Your Graphics Drivers
Outdated graphics drivers are a common cause of lag and stuttering in PUBG. Head to your graphics card manufacturer's website NVIDIA or AMD and download the latest driver update.
This will ensure you have the most optimized software for running PUBG.
Adjust Graphics Settings
Lowering your graphics settings can significantly improve PUBG performance. In the Settings menu, reduce options like:
Texture quality – Lower from Ultra to High or Medium
Anti-aliasing – Turn off or set to Very Low
Shadows – Disable or set to Very Low
Effects – Turn off or set to Very Low
Foliage – Set to Very Low
Start with just adjusting one or two options, then launch a game to see if performance improves before tweaking additional settings.
The goal is to find the optimal balance of performance and visual quality for your system.
Defragment Your Hard Drive
As you install and uninstall programs over time, your hard drive can become fragmented, impacting how efficiently PUBG can access files.
Run a defragmenter tool like Defraggler to reorganize your drive and potentially gain back some performance.
Close Background Apps
Any apps running in the background, like web browsers, streaming services or social media platforms, can consume resources and lead to PUBG lag or stuttering.
Be sure to close all non-essential apps before launching PUBG to free up as much memory and processing power as possible for the game.
Following these advanced tips should significantly help reduce lag and improve your PUBG experience.
Conclusion
So there you have it, the ultimate collection of tips and tricks to fix PUBG lag on your PC.
With some basic optimizations, updated drivers, and tweaks to your graphics settings you should be back to gliding seamlessly over the battlefield in no time.
Don't let lag get you down or ruin your chicken dinner now you've got the tools to boost your FPS and make the game run as smooth as butter.
Get out there, drop into Erangel, grab some loot and start taking down your enemies without worrying about stuttering gameplay.
Your squad is counting on you, so do your part and make sure you've implemented these lag-fixing solutions.
FAQs;
Why is PUBG PC so laggy?
Other apps on your computer may be using too much bandwidth, which is one possible cause of your in-game network slowness.
Is 30 FPS good for PUBG PC?
If the FPS stays consistent at 30, a player can only win if they are exceptionally skilled or know how to fool opponents.The FPS count is a later but highly important addition. 60 is definitely preferable to 30.