Do you want to get FREE Exclusive Frame? So you have come to the right post. Pubg Mobile is getting a frame for free, which gives a sense of beauty to see.
2023 is written on this frame, which gives it a new and fresh look. This is a special opportunity for gamers to make their gameplay experience even better.
How to Get FREE Exclusive Frame in PUBG Mobile – Steps
Getting this frame is very easy, you just have to follow some steps that I will tell you.
First you have to go to event option.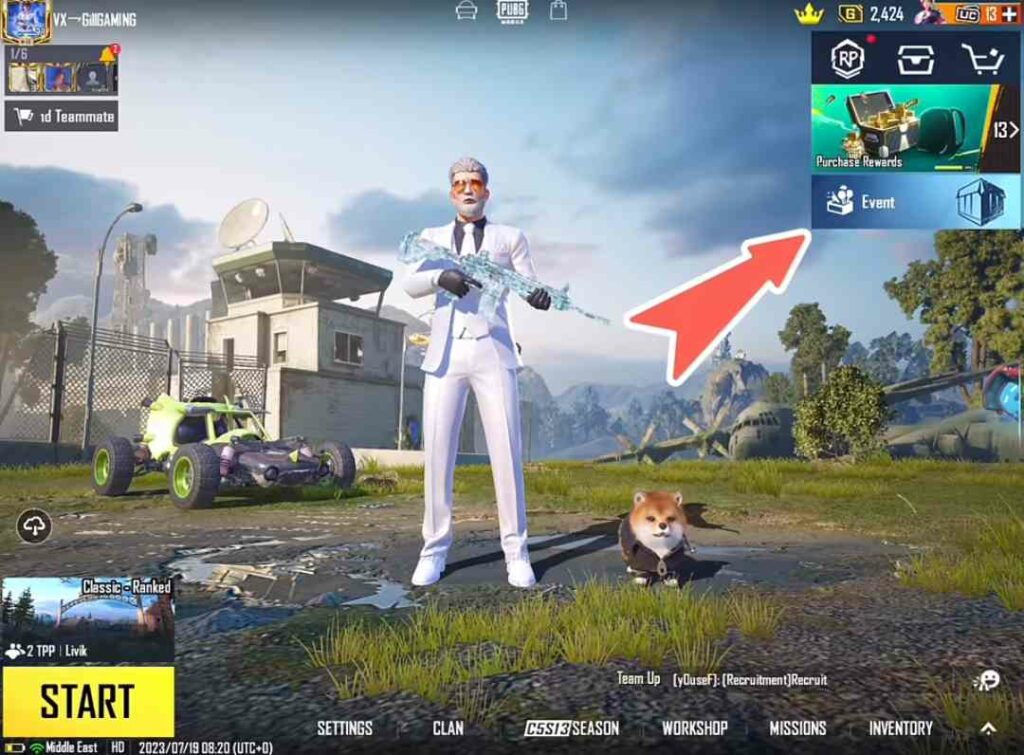 Then click on the event on the image below.
Then you have to go to the "PMWK Champion celebration" event.
After visiting this event you will get share option below, you have to share it.
You will get a free frame by sharing it. Hope you got it. Getting the frame is very easy as I have told you all you have to do is.
Conclusion
We have explained how to get FREE Exclusive Frame in PUBG Mobile on this post. This frame is very beautiful, and looks great. Hope you did as I told you.
Also Raed: Limited Time Offer: Claim 2 FREE Emotes in PUBG Mobile