In this post, we are going to tell you guys that Will the Apex Legends game ever be big than Fortnite? Considering the fact that both games belong to the battle royale genre, comparing them is justified to a certain extent. Having said that, Apex Legends has managed to overshadow Fortnite's numbers in its first week. Apex Legends was released in February 2019 and since then, the game has been continuously compared to Epic Games' Battle Royale Fortnite. While Fortnite took 14 days to reach 10 million players, Apex Legends managed to accomplish the same within three days.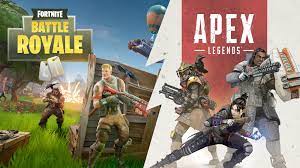 Apex Legends vs. Fortnite
According to Statista, Fortnite had almost 350 million players across the globe in May 2020. The last available numbers for Apex Legends are from October 2019.
When the game had more than 75 million registered players. The last update for the player count of Apex Legends came in February of this year when EA stated that.
The new player count has seen a growth of 30% from last year. However, neither EA nor any other official source has revealed the number of players that Apex Legends has gathered. The game is already available on Nintendo Switch. Considering the fact that Apex Legends had more than 75 million players in 2019.
It is safe to say that the game has more than 100 million registered players. Having said that, Fortnite's 350 million player counts won't be easy at all for Apex Legends to beat. Additionally, with the game scheduled to be released on mobile (Android and iOS) platforms soon.
Apex Legends will definitely receive a massive boost to its player count. Given the difference in gameplay as well as in-game mechanics between Apex Legends and Fortnite.
EA's Battle Royale taking over Epic Games' title won't be a 7surprise for the community. Nevertheless, crazier things have happened in the gaming industry.