Wild Rift was quite good for the players of PC versions, League of Legends, but Riot Games has done some changes in the terms of strength of the Champions. As most of the features have been modified to a certain extent, the gaming features of Wild Rift remain the same, except for a few Champions' abilities, unlike before, a support champion does not just carry an entire game, but some can deal significant amounts of damage to opponents. Best support champions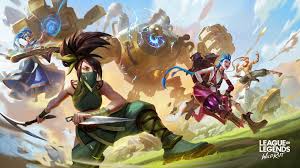 The importance of a Support's role in the current version of Wild Rift is no less than any other. This post contains few of the Wild Rift's of the top support choices that the gamers can choose in their game-play.
Sona
Sona, the maven of the strings, is a mage support champion with a lot of unique abilities to aid her team. Song of Celerity is another useful ability, providing bonus movement speed to nearby allies. Sona's Area of Perseverance heals a nearby wounded alley as well. Hymn of Valor is one of the most useful tools in her kit, as sound bolts are sent towards opponents.
Dealing magic damage to two nearby Champions and monsters. She is one of the best supports to pick in Wild Rift. Crescendo is the ultimate ability of Sona.
That makes an opponent dance to her tune and deal a fair amount of damage.
Seraphine
The starry-eyed songstress is certainly among Wild Rift's top support picks. She is a mage champion who uses her High Notes to deal area of effect (AoE) damage. Her unique spells, Beat Drop and Encore, slow enemies down.
Allowing her to help out junglers every time they visit the bot lane for a gank. Surround Sound is one of her most effective abilities that provides a temporary shield to nearby allies and heals them.