Australian players of Call of Duty: Warzone Mobile are fortunate enough to have Season 2 release later this week. They are getting ready for the first significant content update.
Although the game hasn't yet been released everywhere, those who have had the opportunity to play it so far have generally liked it. Having said that, the update being published mostly adds new content and makes general improvements to CoD Mobile before it is released.
Warzone Mobile Season 2's theme hasn't been officially announced by the makers, but as the game integrates cross-progression with Warzone 2.0/Modern Warfare II, there are a few things we may take for granted.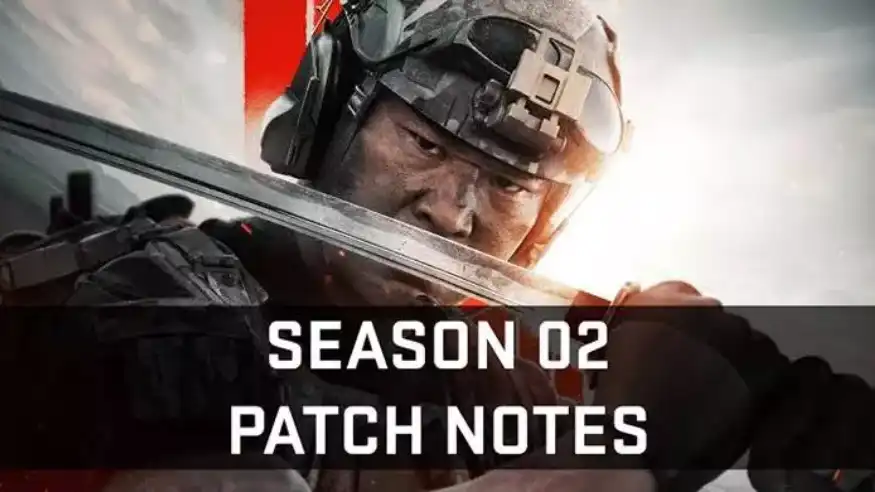 This implies both the Season 2 release date, which is expected to be the same as it is in the main game, and any potential additions to the Warzone Mobile weaponry.
In this article we will tell you about Warzone Mobile Season 2: Release Date, New Weapons, Patch Notes, and More, so read this article till the end.
Release Date for Season 2 of Warzone Mobile
Although it hasn't been officially confirmed, it is anticipated that Warzone Mobile Season 2 will debut at the same time as Modern Warfare II and Warzone 2.0 Season 2. It will officially debut on February 15 at 9:00 a.m. Pacific Time.
A new battle pass will also be part of that update, and it should provide cross-progression between all three games.
New Weapons
Warzone 2.0/MWII will receive five new weapons in Season 2, three of which will be available through the battle pass, however this has not yet been confirmed. These weapons ought to be in Warzone Mobile Season 2 if the creators keep their word.
The battle pass makes the ISO Hemlock assault rifle, KV broadside shotgun, and dual Kodachis melee weapons accessible.
Map Update: Storage Town
Storage Town, a map for the game's traditional multiplayer modes, is another unconfirmed addition. Storage Town, recently previewed on the game's official social media channels, is based on the Verdansk POI of the same name.
⦁ Four maps—TV Station, Scrapyard, Vacant, and Superstore
⦁ Two small-scale multiplayer game modes—Team Deathmatch and Domination—are now available for Warzone Mobile.
⦁ Also, if the game receives 25 million pre-registrations, Shoot House will be added.
Will There Be Additional Areas For Warzone Mobile Season 2?
There are several rumors claiming that the soft launch may expand to more regions with the release of Warzone Mobile Season 2.
Only Australia currently has access to the game, putting millions of other eager gamers in the cold. Although the creators have not provided any specific information about adding additional regions, they have stated that it would happen as the game approaches a worldwide release.
Some Other New Updates
Here are some of the general updates of Call of Duty Warzone Mobile Season 2-
The Battle Pass has been divided into 20 sectors, each with five awards. Players who purchase the bundle will immediately receive the B0 Bonus Sector, which increases Ronin as well as four other goodies.
The KV Broadside shotgun is found in Sector 4, while the ISO Hemlock and Dual Kodachis are found in Sectors 11 and 13. Warzone Mobile now supports progression.
Aside from minor in-game changes, the game now includes two more languages (Spanish and French). Following a Battle Royale round, the game will now have a Play Again option, allowing you to play another match with the same team.
Activision also said the next update would include new missions, more settings options, new packs, and other improvements. According to the firm, certain new limited-release regions will also be featured.
Season 2 General updates
The following list of generic updates performed by the programmers is included in the patch notes:
⦁ Enhanced Message of the Day performance
⦁ Improved functionality of compiling shaders
⦁ iOS device compatibility was removed for individuals who couldn't play games before.
⦁ The new player experience has been updated
⦁ Visual changes for weapon rarity
⦁ New player help system in-game
⦁ Fresh language choices (Spanish and French)
⦁ Enhancements to hit detection
⦁ After a BR match, the option to continue playing with the same team was added. The after-action report was updated to reflect new features and advancements.
Conclusion
In this article, we discussed Warzone Mobile Season 2: Release Date, New Weapons, Patch Notes, and More.
For fans of this popular mobile game, the introduction of Warzone Mobile Season 2 is an exciting event.
The second season aims to give an even more fascinating and immersive experience for gamers, with new weaponry, features, battle pass, and gameplay updates. Introducing new weaponry, maps, and enhanced user experience will make the game more interesting.
The Warzone Mobile Season 2 patch notes include crucial improvements and adjustments to improve their game's performance and provide players with a smoother and more enjoyable experience.
FAQs
What's new in Warzone Season 2?
Season 02 brings a brand-new Battle Pass that contains 3 new weapons and lots of incentives for choosing your own route. In addition to adding new incentives, we have enhanced the Battle Pass' overall refinement and usability for Season 2.
When can I update Warzone 2 Season 2?
The Season 02 Battle Pass goes on sale on February 15 at the beginning of the season. For access to all of Season 02's Battle Pass items, upgrade to the full Battle Pass. Alternatively, buy the Battle Pass Bundle to earn more Battle Token Tier Skips and get a head start on the map.
Why is Warzone Season 2 not working?
Make sure the most recent graphics card driver is installed before playing on a PC. They should also end any unnecessary background programmes when they start the game. Try turning off overlays and capturing software to see if the crashing difficulties go.
Will Guns carry over to Warzone 2?
Sadly, the short answer is no. Warzone 2.0's weapons, progression, and inventory systems will be linked to the new Modern Warfare II content and systems, according to the Call of Duty Blog.