hello, friends here in this article we are going to tell you the best free fire buddle so let us start the article lets get known about those bundles. TOP Best Free fire Bundle. and one more thing friends if you are new to this website so hit the pink bell button guys.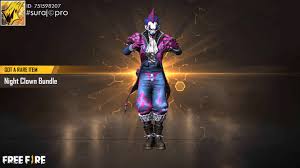 Hip-Hop Bundle
The Hip-hop bundle is a cool set of hip-hop outfits. It was launched in the Hip-hop festival in Free Fire Elite Pass season 2. There are two sets of this bundle, including a sexy and cool female bundle and a dynamic male bundle. Players could get this bundle for free when they upgraded the Elite Pass. This special bundle also has 4 pieces, including Hip-hop top, Hip-hop bottom, Hip-hop shoes, and Hip-hop scarf.
Steampunk Revolution Bundle
This Elite Bundle of Free Fire season 7 has two sets for male and female characters. The female set is sexy and the male set is cool. Players got this bundle when upgrading the Elite Pass in Free Fire season 7. Moreover, the Free Fire developer team is bringing all these legendary bundles back to the game. So, new players can wait to get these bundles in the upcoming limited events in this game.
King's Sword Bundle
The King's Sword bundle has been around for quite a while now, it was initially added in March 2019, and at that time, it could be obtained by spending diamonds. The King's Sword Bundle includes: King's Sword (Mask) , King's Sword (Top), King's Sword (Bottom), King's Sword (Shoes)
Free Fire Forsaken Creed Bundle
This is the themed bundle of Free Fire Elite Pass season 24. It was inspired by the Chinese kung-fu novels. Therefore, you can notice many Chinese traditional patterns in this outfit sets and other items. Check out a video of this stunning bundle here.