As we all are not unaware that the wires are spread everywhere in our houses, even if it is our laptop charger, phone charger, smartwatch charger. Everyone's strings are visible. Let us tell you that now new wireless chargers have arrived in the market, although they have not become very popular yet. But there are also many people who are buying this wireless charger and taking advantage of it. If you also want to buy a wireless charger, then you have to take care of many things while buying a wireless charger, we will try to tell you all through this post. The new wireless charger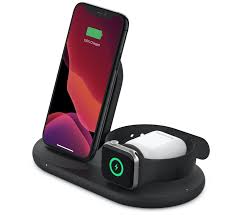 Type of charger
This is the first thing that should come to your mind, which charger you will buy. Two types of chargers are available in the market: pads and stands. It is up to you that which charger you buy, if you want to keep your charger on a desk, then a stand charger would be good for this. And if you want to keep your charger on the nightstand then a pad charger will be a better option for this
Type of technology used in the wireless chargers
I want to tell you that the chargers who are wireless.
Most of them contain maintains a standard and used the brands of Qi. As for your information, I'll tell you that most of the smartphone's come with Qi-enabled tech.
And with the help of this; the wireless charger allows the devices to charge with the help of the wireless charger.
The charger supports how much power?
The customer can get at least 10W power for their smartphone charge with this wireless charger. The brand offers the customers of charging output between 5W and 10W. Keep this thing in mind that these wireless chargers are made at a certain speed only.
read more
Apple's great deal, buy iPhone 12 at a discount of up to Rs 63,000,…
Private: Galaxy Z Fold2 5G the best foldable smartphone