hello, friends here in this article we are going to discuss some of their possum bundles which you can wear in your game and then you will look like. a pro so keep reading and make yourself a pro so let's start the article and let's see costume for your free fire id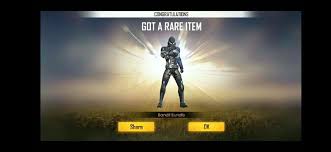 1: Master of Death hair + Unseen Custodian Mask Season 17 Gold Rank Jacket + Captain Bubbles Beach Shorts + Alok's Beach Sandal
This combination, while looking pretty weird with the top being winter clothes and the bottom being summer, looks pretty good in-game. The top and bottom have the same type of layer decorations.
2: Famine Felon hair + Golden Rule Bandana + Season 8 Gold Jacket + Aurous Ascension bottom + Sports Shoes Yellow
A gold themed set from top to bottom with the most striking point being the Famine Felon hair. If you don't have many costumes, try to wear all items that have the same color to create a somewhat acceptable set. The Bandana, mask, and bottom match perfectly with each other.
3: Heartthrob Cap + Aurous Ascension glasses + Prisoner top + Master of Death Bottom + Captain Bubbles Orange Shoes
This set is mostly orange and black, with the purple head being the focus. You can replace the master of death pants with something else as well.
4: Imperial Corps Head + Disco Fiasco glasses + The Gentleman top + Master of death pants + Black Sneakers
This is a black-themed set with a little bit red here and there. The best part of this set is probably the jacket's synergy with the hat and glasses.
5: Master of Death hair + Aurous Ascension mask + Season 8 Heroic jacket + quarterback bottom + Blue Sports shoes
This set is a combination of opposite colors, which create a pretty striking effect. The top is bright pink while the bottom is teal.
6: Tiger Clubber hat + Unseen Custodian Bandana + Bandit top + classic JAzz pant + tiger clubber shoes
This full black set blends together all of its pieces pretty seamlessly. You could replace any of its pieces with something of the same color. costume for your free fire id