If you are looking at a device that gives you more things to do, this could be the one-stop solution for your problem and for your expectations. Samsung has always understood their customer's needs and ask the T and here is the solution for your expectations. The Samsung Galaxy Note10 Lite, this device has come with a pack of a hoard of features which ensures that your smartphone can be doing everything which you have ever dreamt of. Samsung Galaxy Note10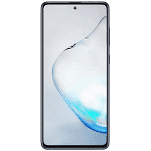 This Samsung Galaxy Note10 Lite has come with boasts of a 6.7-inch screen and has a powerful multi-camera setup involve in it. This device has (12MP+12MP+12MP) on the back to shoot like a pro.
Features of this smartphone
And an impressive 32MP Selfie camera which is packed with presets and features. The smartphone has come with good battery life; it has a 4500mAh battery power which ensures that it lasts with the user all day long. And this can charge it in a flash with the 25W Super Fast Charging option also.
Including all these features the smartphone has various other features also which have come with this device to the user.
The Samsung Galaxy Note10 Lite that makes the device a class apart. One particular feature that is designed to impress is the equipped S Pen. The S Pen, with its 7mm tip and 4096 pressure levels works its magic in multiple ways, with minimal effort. You can also jot down notes on your Note10 Lite.
With the S Pen and it will automatically convert your handwriting to text.
The other best amazing feature of this device was it stands out its Link to the feature of Windows. The user can easily access their phone with their system by installing the Samsung Link to Windows on their PCs.