PUBG New State Patch Notes preview update has been released officially for April 2022. In this article, I will be sharing all the new content that have been added at this update. Here, tons of new features has been released that you will be seeing if you have updated the or after updating the game. Let's have a look at all the new in-game contents.
Scout PUBG New State Sensitivity Settings And Controls Codes
New Mode: Erangel Extreme BR Mode (48)
Erangel Extreme BR Mode (48) is a new mode where 48 players can play in the game that lasts for up to 15 minutes.
The base rules of BR: Extreme Mode apply to this mode, but new rules combined with matches designed to be more fast-paced differentiate Erangel Extreme BR from the other modes.
This mode has "Erangel Sunset", which is an exclusive weather effect that show Erangel in a different light.
Erangel Extreme BR (48) is an official battle royale mode, and the players will be earning BP, Chicken Medals, and Tier points by playing this mode.
New Weapon MCX
The brand-new weapon MCX has been introduced in the game. It is an assault rifle that uses 5.56 mm ammunition. Due to high fire rate, the weapon has high DPS output. In this weapon various attachments can be used such as scope, magazine, muzzle, grip, and stock slots.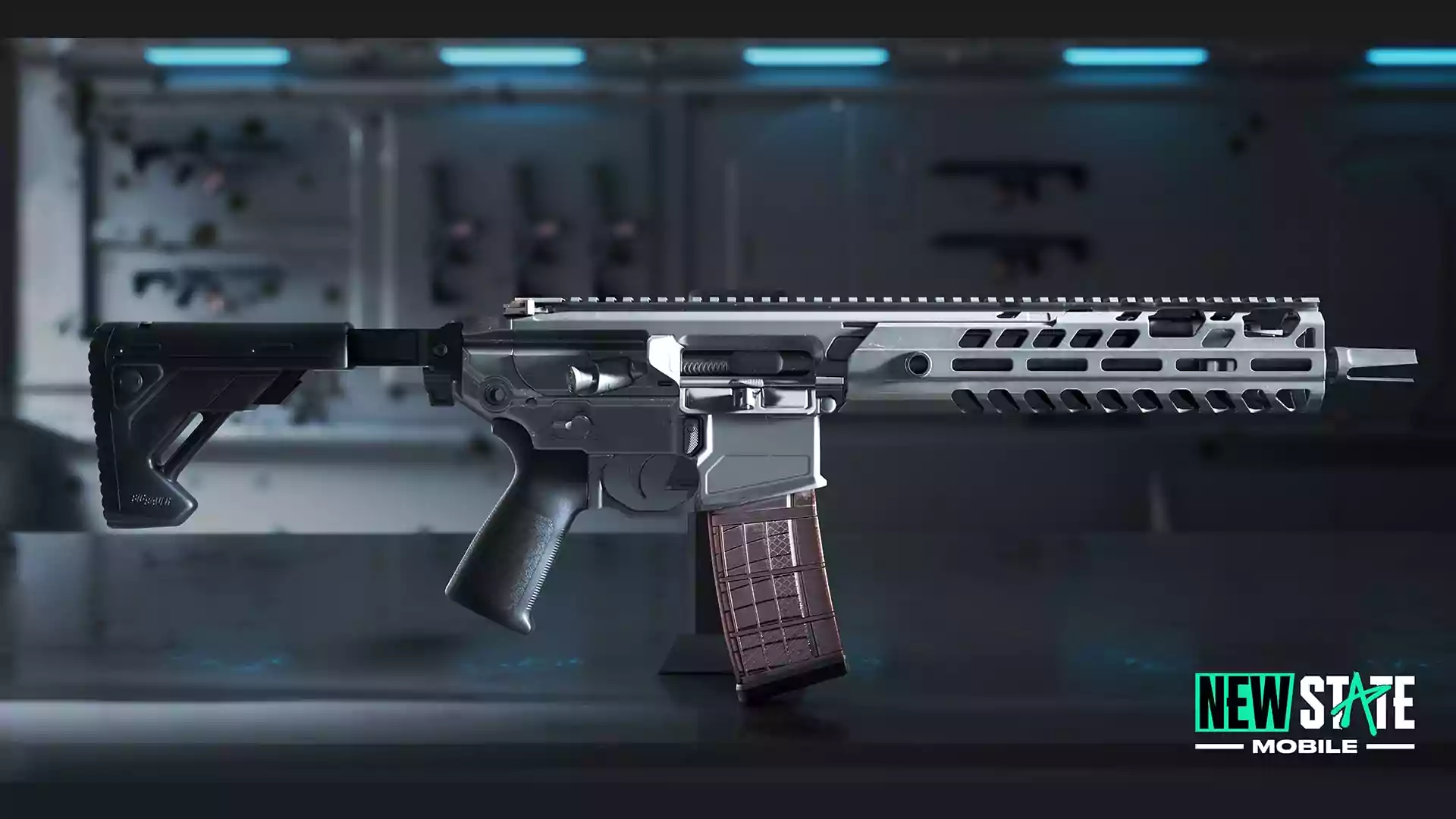 MCX [C1]: Enhanced Suppressor
The newly added weapon MCX can be customized with an enhanced suppressor that have the following effects such as increased noise suppression, increase damage, decreased recoil control. But along with all these features, it disables the MCX's muzzle slot.
DSR-1 [C2]: Tank Flash Hider
The DSR-1 has got a customization, it can be customized with a Tank Flash Hider. Customization applies the following effects: Increased damage, decreased vertical recoil control. Using the customization will disable the DSR-1's muzzle slot.
Crossbow [C1]: Magnetic Bomb
Crossbow can be customized with a magnetic bomb. After this customization, the crossbow contains a magnetic bomb to the bolt tips. Once the crossbow bolt hits a metal object, the bolt will stick to the metal and the bomb will detonate after 5 seconds. The bolt will deal less damage if the bomb doesn't explode.
New Attachment: Grenade Launcher
From now onwards, the Grenade Launchers can be equipped in the Grip Slots of certain weapons. The attachment is available for the M416 and Beryl M762. You will have the option to switch between firing bullets and grenade by changing the fire mode. In future, the grenade launcher attachments will be available for more weapons in the future.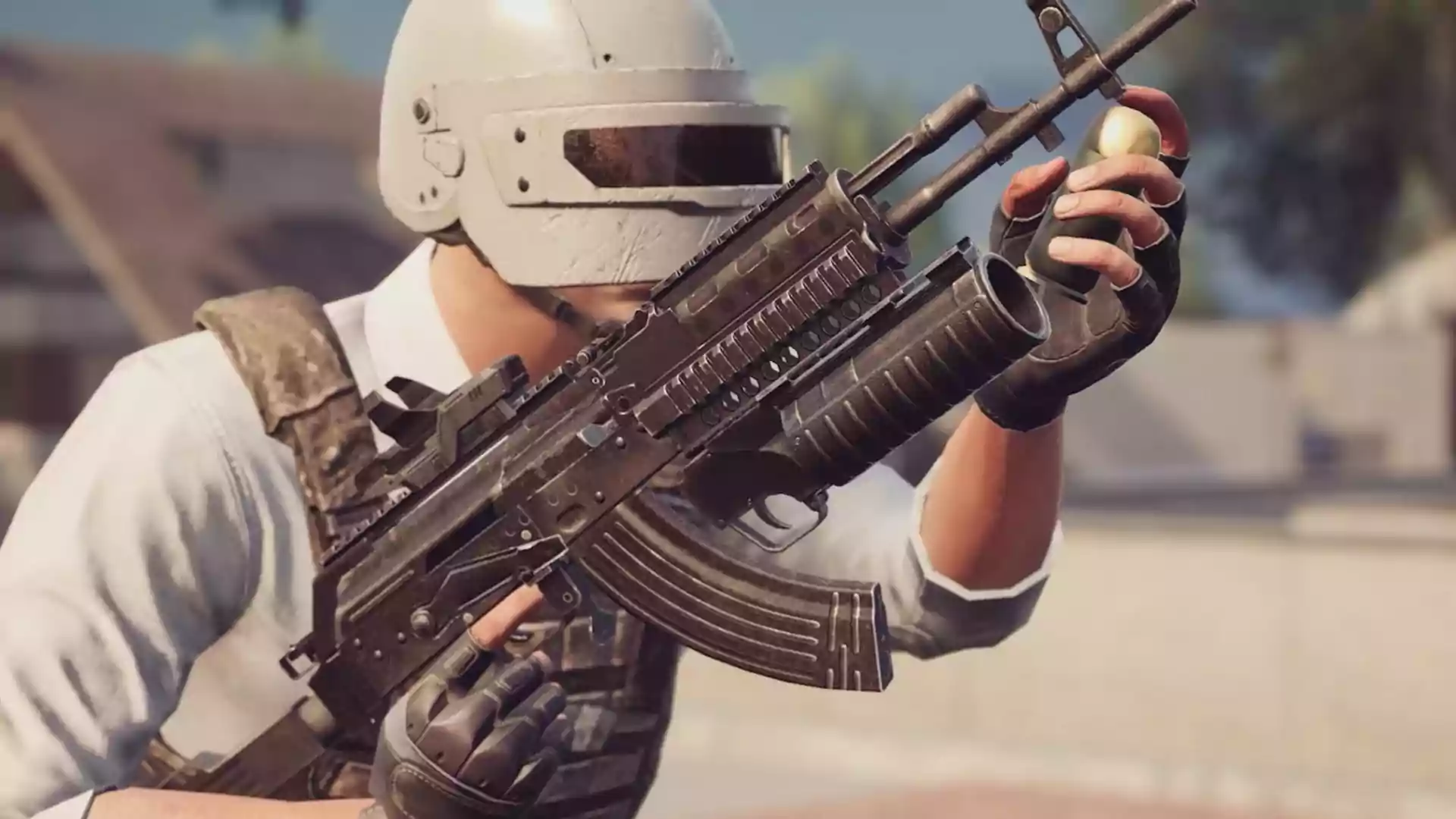 Deca Vision (10x)
The Deca Vision (10x) scope has been added, it has different magnification level which can be adjusted between 3x to 10x level. It can be mounted on all those weapons that use 6x scope. For now, it is available only in drone store and its pricing is 1,000 Drone Credits.
New Throwables: Poison Gas Bomb
A new throwable Poison Gas bomb has been added. Anyone caught in the bomb's poison gas cloud will be forced to hold their breath. When the breath gauge hits 0, the gas will apply damage over time. Its damage doesn't stack when multiple poison gas bombs are used. Players can hold their breath for up to 4 seconds when exposed to poison gas.
New Item: T-RS
The T-RS is a new item available in the Battlegrounds. This new item will fully restore your health and fill your boost gauge to 100. The T-RS is a rare find on the field, but it can be purchased from the drone store for 850 drone credits.
Self-Defibrillator
Self-Defibrillator is a brand-new item added for solo mode players. By using this, a downed player can heal themself without anyone's help. While using this item, you will not be able to perform any action for 10 seconds and to purchase this item you will need 1,500 drone credits.
Among Us Chicken Dinner
New State mobile has collaborated with Amon Us game. In Troi's map spawn island before boarding the plane, you will be able to play the Among Us mini-game. In the Among Us Chicken Dinner mini-game, 1 squad member is an imposter and the rest are crew members.
Survivor Pass Vol.6
With the April update, the Survivor Pass Vol.6 has been arrived and the main character of Vol.6 is Marion. To get her costume and character appearance, you have to complete all the story missions.
5 Best Landing/Drop Locations In PUBG New State (Get More Loots)
Along with all these updates, there are some more major updates has been done in New State Mobile, so you can check them out at the official website. For now, these are all the changes that you will see in the upcoming version of PUBG: New State.