Battle Royale games have taken the gaming industry on the rise in recent years, and the most popular among them are PUBG Mobile, Fortnite, and Apex Legends. These three games share similar features, such as their last-man-standing battle royale format. However, they also have differences that set them apart.
This article will compare PUBG Mobile to Fortnite and Apex Legends, highlighting the similarities and differences between the three.
Popular Battle Royale Games Like Pubg
The battle royale genre of games has taken the world by storm in recent years. PlayerUnknown's Battlegrounds (PUBG) Mobile stands out as a top contender among all the popular battle royale games. PUBG Mobile has been downloaded over 600 million times and continues to grow in popularity. But, it is not the only battle royale game on the market. Fortnite, COD Mobile, and Apex Legends are also famous among players.
This article compares PUBG Mobile with other popular battle royale titles to help you decide which game best suits your playstyle. We analyze each game's unique features and gameplay mechanics to offer insight into what makes them successful. We will compare the performance of each game by examining the number of visuals, gameplay, and overall user experience.
PUBG Mobile: Overview & Gameplay
PUBG Mobile was developed by Tencent Games and published by PUBG Corporation; it is available on Android and iOS platforms. Featuring an intense gaming experience that blends realistic graphics with a wide range of customization options, PUBG Mobile stands out from other popular games such as Fortnite, COD Mobile, and Apex Legends.
Players can choose to play either solo or join up to four players for squad-based action. The game starts with all players parachuting onto a large island map, where they must search for weapons and gear while eliminating opponents to be the last person standing. Players will have to use their wits and strategic thinking to survive as the playable area shrinks over time due to an ever-encroaching circle of death!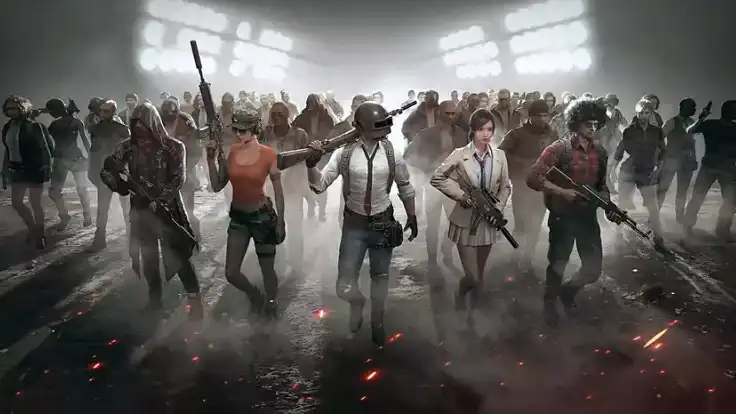 Comparison Between Pubg Game Vs Other Battle Royale Games
| Games | Downloads | Maps | Features | Number of players | Modes |
| --- | --- | --- | --- | --- | --- |
| PUBG Mobile | 600 million | Erangel, Miramar, Sanhok, Vikendi, Karakin, and more. | A large selection of weapons and vehicles, realistic graphics, and a wide range of customization options for characters and weapons. | Up to 100 players can play in a single match. | Classic, Arcade, and EvoGround. |
| Fortnite | 350 million | one large map | A unique building mechanic that allows players to create structures on the fly, a vibrant and colorful art style, and a variety of in-game events. | Up to 100 players can play in a single match. | Battle Royale, Creative, and Save the World. |
| COD Mobile | 250 million | Nuketown, Hijacked, and more. | Fast-paced gameplay, a variety of multiplayer modes, and a battle royale mode. | Up to 120 players can play in a single match. | Battle Royale, Multiplayer, and Zombies. |
| Apex Legends | 70 million | King's Canyon and World's Edge. | A roster of unique characters, each with their own abilities, and a focus on teamwork and strategic play. | Up to 60 players can play in a single match. | One main mode: Battle Royale. |
Pubg Mobile Vs Fortnite: Overview & Gameplay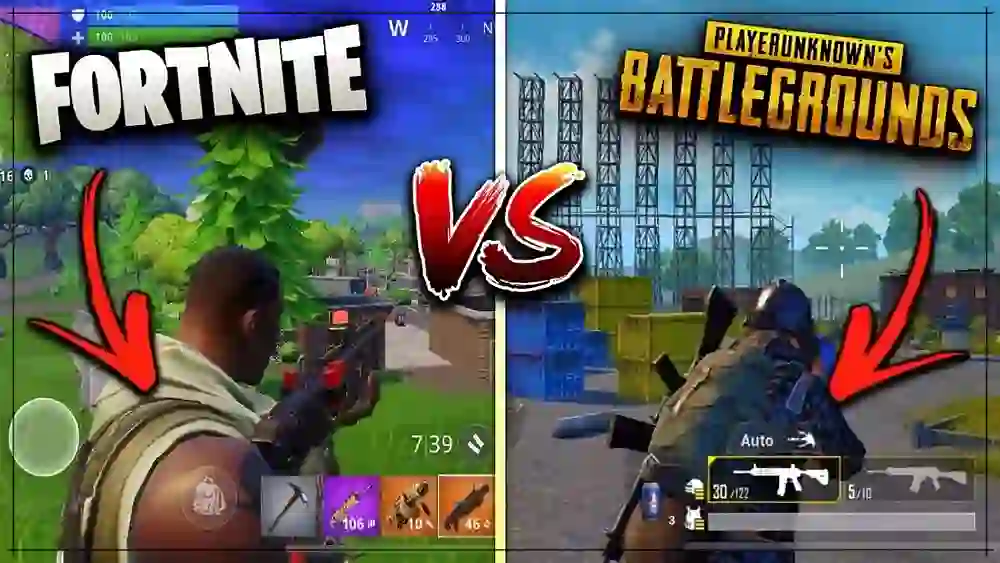 Fortnite is one of the most popular battle royale games, and it has gained immense success since its initial release in 2017. Developed by Epic Games, this game quickly became a global sensation. The game's premise is simple: up to 100 players battle against each other to be the last person standing. Players can choose from a variety of unique characters and have access to an array of weapons and items as they fight for victory.
Gameplay consists of scavenging for weapons while avoiding enemy fire in either solo or team mode. Players can build structures such as walls, ceils, stairs, etc., which helps them conquer their opponents with strategy rather than simply shooting someone down. Fortnite's cartoonish graphics give it a distinctive look and feel that differentiates itself from other battle royale titles.
Pubg Mobile Vs COD Mobile: Overview & Gameplay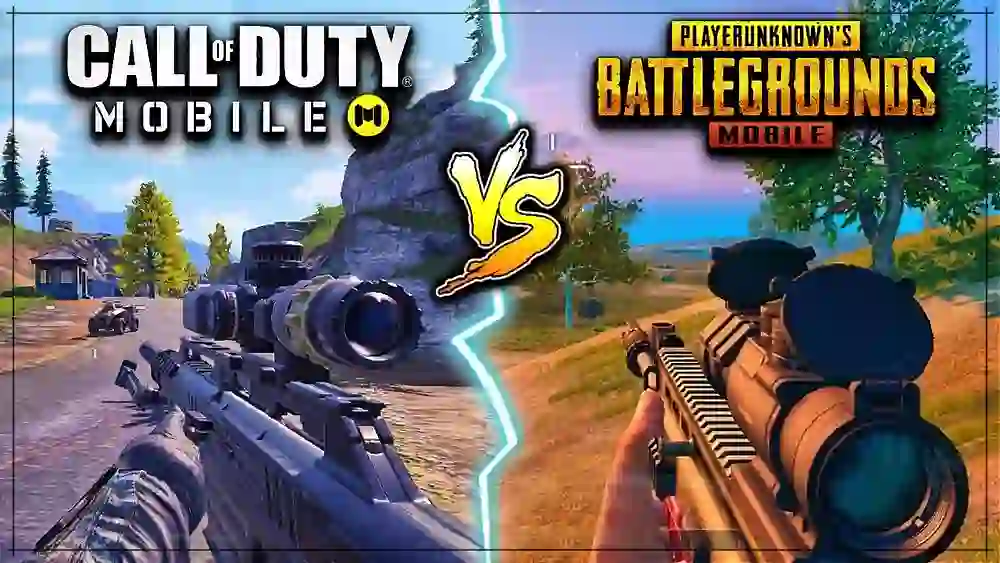 Call of Duty Mobile, the latest installment in the popular franchise, is one of the most popular battle royale games available today. Developed and published by Activision, COD Mobile offers intense strategic gameplay experiences across multiple maps and modes. The game has been praised for its sleek visuals and detailed graphics that bring the world to life. Boasting a wide array of weapons, equipment, and characters, this mobile shooter is sure to please casual gamers and hardcore fans alike.
The core principles at work in COD Mobile involve squad-based tactical combat, emphasizing positioning and team play. Players can choose from numerous classic multiplayer game modes such as Battle Royale, Frontline, or Search & Destroy as they jump into online battles with up to 120 players per match.
Pubg Mobile Vs Apex Legends: Overview & Gameplay
Apex Legends is the latest Battle Royale game to hit the market and one of the most popular. Developed by Respawn Entertainment, Apex Legends has taken the gaming world by storm since its launch in February 2019. The game combines elements from other successful battle royale titles, such as PUBG Mobile and Fortnite, with a few twists to make it stand out from the rest.
Gameplay in Apex Legends is fast-paced and team-oriented. Up to 20 teams of three players each fight for survival on an expansive map filled with weapons, supplies, and various obstacles. Players must work together to survive and beat their opponents in a race for Victory Points. With an ever-changing array of weapons and abilities at their disposal, every match is sure to provide a unique experience full of intense combat action!
Conclusion
In conclusion, As evidenced by our comparison of PUBG Mobile with other popular battle royale games, including Fortnite, COD Mobile, and Apex Legends, there are some distinct differences between them. PUBG Mobile offers a more realistic experience with its large map sizes and high-quality graphics.
On the other hand, games like Fortnite have embraced an arcade-style approach with cartoonish visuals and more straightforward gameplay mechanics. Ultimately, each game has something unique to offer gamers, and which one you choose depends on your personal preferences. Regardless of which game you decide to play, though, you can rest assured that you'll be in for an exciting gaming session!