Pubg mobile banned in india!!. Is it even true ? How it could happen? But Why?. well I answered most of the important question in this article. So read it carefully and comment your thoughts.
So today on 2nd September Government of India gave a list of 118 Chinese Apps that will face ban in next 2 days. Unfortunately one of them is Pubg Mobile, No 1 game in India. Pubg mobile ban looks like real this time. let's see if it's gonna happen this time.
India serves the Largest gaming community for Pubg Mobile with over 35 Million Players Active today. Banning Pubg Mobile is shock for Masses in India. Launching of Pubg mobile was around March 2018 after the success of Pubg on Computer. Pubg mobile banned in india and this is still a shock for many indian Mobile players.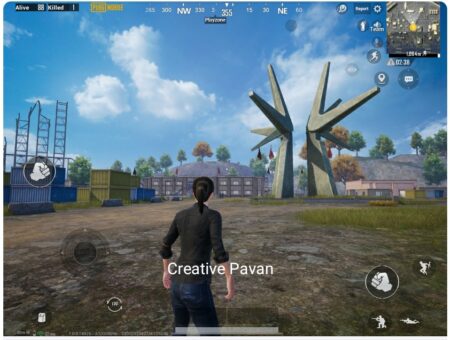 Is PUBG Mobile Chinese?
No, Pubg mobile is developed China. Pubg Mobile and Pubg Pc is product Korean Video game company Blue hole studios (Now Kraft Union Gaming studio). Actually Pubg Pc is property of Corporation and Pubg mobile is property games which is chinese. Tencent is chinese development company 2nd and Tech Giant First. Tencent is one of the biggest companies in China and contributes their fare and share in development.
Why is Pubg Ban India?
as mentioned in report published before the one of the major factors was theft of user data. Indian government claimed that pubg mobile is scrapping the user data. Moreover it was also claimed that pubg mobile is stealing bank accounts details from card transaction on pubg uc store. So from this point of view I would say ,"Pubg mobile banned in india, because of their anti national activities"
imagine if pubg have rights to deduct any amount from your bank account. And Indian economy is stopping them from doing this. Our government is responsible for any type of damage our citizens get. Therefore to eliminate any future possibilities they just banned pubg mobile from India.
Pubg has your bank account details !!
As I mentioned before there are some rumours. Some say pubg was also suspect for spying over users bank account or upi wallets. And they might have your information too. Likewise, if you buy even a single uc from their in game store. Hence as a service provider pubg mobile officially have rights to make automatic transactions from your bank account.
Imagine someone can borrow any amount of money. That too without asking you or seeking your permission. But government of India have successfully stopped pubg and tencent from doing such acts. These scams are not safe by telecom department of india
These are the cities where pubg mobile banned from their territory!
Indian urban communities Bhavnagar and Gir Somnath on Saturday gave a warning to ban PUBG Mobile, the mainstream mobile game. Moreover as though the PUBG's crazy ride going downhill in India. Therefore, anyone who play pubg mobile in india will be arrested directly by police.
It features that games like PUBG impels viciousness. During the ban, anybody can whine against somebody playing the game. Police Commissioner Manoj Agrawal announce to news. in that specific explanation they said that the ban that became effective from 9 March will start 30 March 2019. a week ago, reports demonstrated the probability of the game getting ban in the urban communities of Rajkot and Surat.The ban comes a month after PUBG commen a time of its delivery.
what was the situation after pubg mobile ban in india ?
Moreover, In recent year, the game has accomplish viral ubiquity over the world, particularly in India. Moreover, with lakhs of clients from India, the game has in the previous a half year. And the pubg is confronting analysis from state organizations just as guardians for having antagonistic, addictive and fanatical consequences for customary players. Similarly, social media game also instructed to get operation out of india.. Yes it is 'Momo Challenge' also got a ban on their app or gaming scheme, a viral deception challenge in which an obscure outsider purportedly lures clients to enjoy unsafe, even deadly acts.
what was the word on app Ban Wave in month of march
India may expand its ban on TikTok and other Chinese-starting point applications to incorporate PUBG Mobile and likewise prominent titles.
Monetary Times sources guarantee the nation has composed elite of 275 Chinese applications it will read for conceivable public security and protection issues, including PUBG Mobile (supported by Chinese tech goliath Tencent) and Alibaba's shopping application AliExpress. More applications from TikTok proprietor ByteDance are additionally under investigation, for example, Resso and ULike, while 14 of Xiaomi's Mi applications are accepting a nearby look. Organizations with Chinese speculations, similar to Clash of Clans engineer Supercell, are additionally under scrutiny.
Read more GAMESCOM launching new games
Read more : Call of duty prop hunt mode
It's not sure how likely these bans may be. The Indian government may ban "all, a few, or none" of the 275, one of the indicated insiders said. The administration suppose to be building up a conventional cycle for these bans, including a law or guideline that would require consistent observing of these applications.
The inside news of this digital app Ban wave!! Is there only pubg mobile banned in india?
A representative for the association home service didn't react to ET's solicitation for input. The authority from the service of hardware and IT said that there was "measure required" for any conceivable ban.
India banned the underlying rush of applications following conflicts at the Chinese outskirt.
On the off chance that there was a PUBG Mobile ban, it could land a genuine hit to designer PUBG Corporation. India is the biggest market for the fight royale hit, as per Sensor Tower, with 175 million players . While it wouldn't be the end for PUBG Mobile, it would essentially contract the crowd for a title previously confronting firm rivalry from Fortnite and other famous telephone cordial shooters.
in this case to maintain safety of digital india govt authority banned 200+ apps in india.
This is not the end of this ban list, hon. GOVT of India is also planning more. They are also planning to remove or control any Chinese investment in Indian start-ups.
They are also planning to eliminate any Chinese import in india over 40% of market cap. This will lead to a stable and nation centered economy.