Are you looking for an easy Download of PUBG Mobile 2.6 APK and Play PUBG Without VPN in India?
You can download the APK & OBB on mobile as well as tablet and also play without VPN and with a Lag-Free experience. In the latest version, 2.6 lots of new features have been added with improvements.
This guide is made especially for those who can't get updates on your Google Play Store. So I provide you the latest official PUBG APK, Given by PUBG Krafton company on their social media, Discord YouTube content creator channel.
My name is Pavan Deshmukh, and I am going to show you how to update the latest PUBG Mobile game today. Basically, I am a gamer YouTuber and gaming blogger since 2015. In that time, I have launched several of my own gaming blogs and helped hundreds of others do the same.
If you get stuck or have questions at any point, simply Comment below on this article and I will do my best to help you out.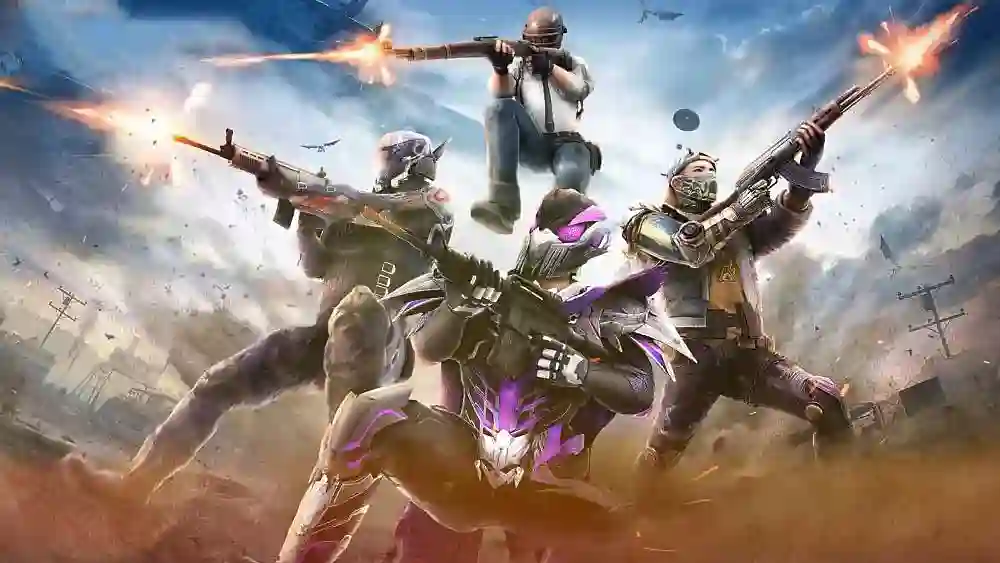 Pubg Mobile 2.6 Update Features
Highlights
New Backpack feature
New Skill – Jet-Boost Board
World of Wonder Gameplay Updates
New item – Portable Trampoline:
Pubg/Bgmi 2.6 Update Release date
PUBG MOBILE version 2.6 will be released on May 16-18, 2023 5:30 AM.
All-New Themed Gameplay (Available on 2023/4/26)
Dinosaur-Themed Gameplay
New dinosaur-themed area – Dino Settlement: There are 3 Dino Settlements in Erangel that are full of supplies. Some time after the match starts, a large T. Rex that can be ridden with teammates will spawn randomly in a settlement's Fossil Keep. Destroy the keep's gate to free the T. Rex!
New region – Primal Zone: There are many smaller themed areas scattered across the Primal Zone, where Pterosaurs and Velociraptors can be found. Once defeated, players can tame and ride them. The Primal Zone also includes mini-games, such as Pterosaur Flying, Velociraptor Vaulting, and Dino Hatchery.
Other Updates
New Full-Auto Mod attachment: Used with the M16A4 and Mk47. Equip it to get a full-auto firing mode.
New Companion Spectating System: Players can transform into their companions and move around to spectate as well as perform companion Emotes.
Pubg Cycle 4 Season 12 Updates
Cycle 4 Season 12 opens with a titles archive system and 4 new titles. Get legendary goods by completing quests!
We will continue to update new features in the most recent version, as the PUBG MOBILE official channel hasn't provided any further information on version 2.6. Once version 2.6 is available.
Download Global PUBG Mobile APK (Without VPN)
| | |
| --- | --- |
| App | PUBG MOBILE Global |
| Company | KRAFTON Inc. |
| Publisher | Tencent |
| Size | 672 Mb |
| Version | 2.6.0 |
| Other Sources | Play Store, Apple Store |
| Last Updated | 17 May 2023 |
How To Update Pubg Mobile APK without VPN?
Download the latest version by clicking on the below button.
Install the game Or Update the Game.
If Any Errors Occur, Then Uninstall the previous version of the game.
After This Step, Install the Latest PUBG APK.
Login with your connected social account.
Download recommended files & maps.
Restart the game and enjoy.
Note: If installation fails, try connecting with a VPN and then install the game. You can try any free VPN to connect with the Singapore server.
FAQs
Is it available in India?
Does it require VPN to play?
It requires VPN only for the first time to download the resource packs and maps. Once it is successfully downloaded, you don't need to use the VPN anymore.
Is it the latest version?
Yes, we provide only the latest version and the current version is 2.6
I hope this article is useful for you to download and install the latest version of PUBG Mobile APK. Where lots of new and exciting things have been updated. If this article is useful, then share it with all PUBG lovers. There are more things to come in upcoming updates, so make sure to bookmark this page.