The Snapdragon Pro Series Season 3 SEA recently concluded with ONIC Esports claiming their third major MLBB title in a row. The Indonesian squad displayed exceptional gameplay throughout the tournament and emerged victorious in the Grand Finals, where they defeated Bigetron Alpha with a convincing 4-0 scoreline. This remarkable triumph adds to their list of achievements and further solidifies their position as one of the top teams in the Mobile Legends: Bang Bang (MLBB) esports scene.
The Snapdragon Pro Series Season 3 SEA took place from July 17 to 23, featuring 12 teams from various South East Asian countries. The tournament commenced with a four-day Group Stage, where the teams fiercely battled for the top six spots. Notably, fan-favorite teams Evos Legends and Todak failed to secure a place in the Playoffs due to underwhelming performances.
During the Playoffs, ONIC Esports demonstrated their prowess, defeating Red Giants with a clean 2-0 sweep in their first match. They followed up with a dominant 2-0 victory over RSG Philippines, securing a spot in the Upper Bracket Finals. The showdown between ONIC Esports and AP Bren in the Upper Bracket Finals was intense, but ONIC showcased their resilience and emerged victorious, earning a spot in the Grand Finals.
On the other hand, Bigetron Alpha had a challenging journey, losing their initial match to the current world champions, ECHO, and being relegated to the Lower Bracket. However, they regrouped and showcased impressive performances, securing victories against Red Giants (2-1) and ECHO (3-0) in the Lower Bracket Finals to book their place in the Grand Finals against ONIC Esports.
The Finals proved to be a one-sided affair as ONIC Esports dominated right from the outset, delivering a top-tier performance in the best-of-seven (Bo7) battle. They secured four consecutive rounds in a commanding fashion, leaving no doubt about their superiority and eventually claiming the championship title.
The Snapdragon Pro Series Season 3 SEA boasted a total prize pool of $150,000, with ONIC Esports taking the lion's share of $65,000 for their exceptional performance. Bigetron Alpha, as the runners-up, received $32,000, while AP.Bren claimed $17,000 for their third-place finish. The fourth spot went to ECHO, who received $10,000 for their efforts in the tournament.
The prize pool distribution continued as follows:
Red Giants Esports: $5,500
RSG Philippines: $3,700
EVOS Icon: $3,700
AURA Fire: $3,700
RSG Singapore: $2,000
EVOS Legends: $2,000
BURN × FLASH: $1,800
TODAK: $1,800
ECHO, the winners of the MLBB M4 World Championship, faced tough competition and finished in fourth place in the Snapdragon Pro Series Season 3 SEA after encountering AP Bren and Bigetron Alpha in the Playoffs.
This victory at the Snapdragon Pro Series Season 3 SEA adds to ONIC Esports' confidence as they head into the MPL ID Season 12. With their recent back-to-back triumphs and a dominant performance in the tournament, they will undoubtedly aim to defend their title and continue their streak of success in the upcoming editions of MLBB competitions.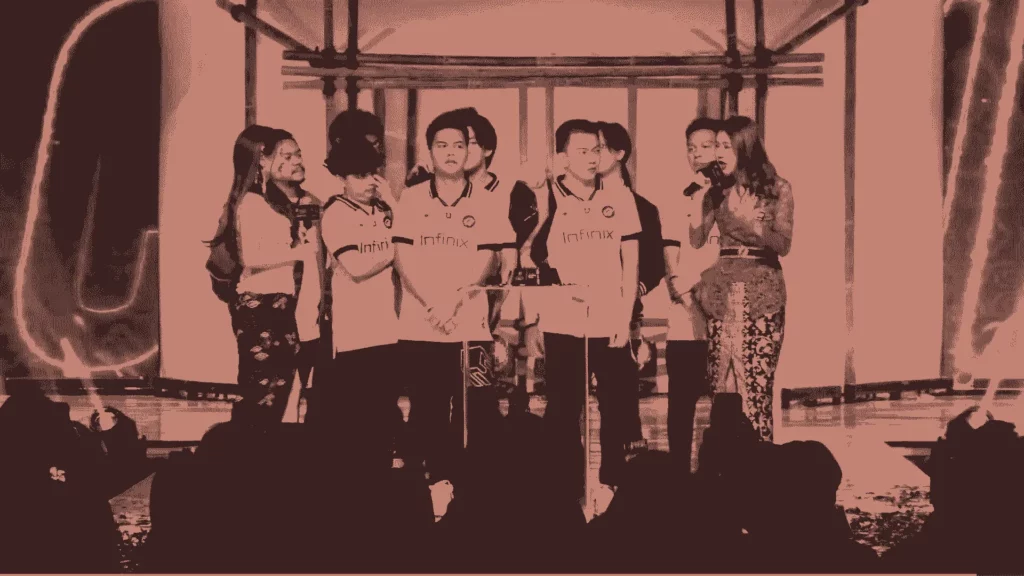 In conclusion, the Snapdragon Pro Series Season 3 SEA showcased thrilling battles and remarkable performances from top MLBB teams. ONIC Esports' incredible achievement of securing their third major MLBB title in succession further cements their status as a formidable force in the competitive MLBB scene. With their sights set on further success, the team is undoubtedly one to watch in the esports world.
Also Read: Pubg Mobile 7 Mind Blowing Cars