The HMD Global may be brought back the Nokia 8000 and Nokia 6300 of the 4G model this statement was made by a report. The old models of the phone have been spotted on the Swedish telecom operator Telia's refreshed the listed devices that will support the Wi-Fi calls. Nokia 6300 will be launched
However, the Telia's said no longer about the phone. The lists indicated that the Nokia 8000 and the Nokia 6300 may be relaunched very soon.
As this was cashing in the nostalgia of the customers who used the Nokia phones back. Nokia will be launched.
Nokia 8000 and the Nokia 6300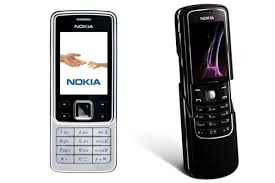 There was a report made by the German site of the WinFuture, Nokia 8000, and the Nokia 6300's 4G models were mentioned on the Telia.
Indicates the version of the old Nokia phones.
This has also supported the 4F LTE will be making a coming back. There were no other features and specifications will be mentioned on the listing.
Or any other thing by the HMD Global.
The other Nokia phones were such as Nokia 8, Nokia 9, Nokia 3.2, Nokia 7.2, Nokia 5.3, Nokia 3.4, Nokia 2.4, Nokia flip, Nokia 8.3, Nokia 2720 flip, and also the Nokia 225 4G. The listing was no longer has these Nokia devices under those handest which will support the Wi-Fi calls. For your information we also tell you that there were also some other phone brands have mentioned.
In the lists those are Apple, Huawei, Xiaomi, Samsung, and One-plus.
read more
quality of the Airpods Pro. Apple replacing the Airpods
The Launch of Samsung Exynos 1080 SoC on November 12
Samsung Galaxy Redesigns the store, having more focus on Gaming
Realme giver offers to the customers on its 4 Camera smartphone