Hello friends here in this article we are going to tell you the step taken by the official team of pubg by banning the pubg accounts of hackers in this time the pubg will ban most of the hackers yes friends 2,395,953 pubg accounts will ban the pubg will do this only because of the rasing voices of the YouTubers because the YouTubers will meet the hackers in the game and they will kill by them. New anti-cheat system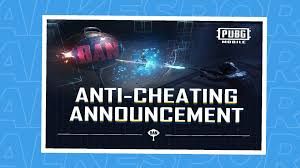 Ratio of Banned id Ranks in the game
Hello freinds here you are get the graph that the banned id's are in very high level in the game yes freinds the hackers are played well by using the hacks' they will finish the pro players by their hacks.While they reach to the higher ranks so here are the ratio of banned id ranks status.
7% of Ace tier accounts
14% of Crown tier accounts
16% of Diamond tier accounts
14% of Platinum tier accounts
10% of Gold tier accounts
8% of Silver-tier accounts
29% of Bronze tier accounts
2 % of Conqueror tier accounts
Banned cheat report
16% of the cheats were banned due to auto-aim usage, which is used to shoot enemies automatically using third-party scripts.
While around 14% used X-ray visions to gain an unfair advantage and see the enemy's position through covers and walls.
14% were using speed hacks to outperform enemies via an unfair movement advantage.
13% of the frauds received suspensions for using a modification of area damage, where they could kill others instantly with increased bullet damage.
23% of the hackers were handed bans because they utilized the modification of the character model hack to gain an unfair advantage using third-party plugins.
The remaining 20% got banned due to unspecified reasons.
As well as PUBG Mobile shares tips to protect the account from hackers. Here are a few of them:
 Have a new password for every account.
 While it enable two-factor authentication.
Change password every six months.
 Never share accounts with anyone.