hello, friends we all know that in free fire or any other game the rank of the player is also very meaningful so if you are playing free fire and do not know how to easily push your level in the game and be like a pro then this article is for you. what are you waiting for? but before starting the article I want to say that if you all are new to this website then please subscribe to the website to get more and more articles related to your favorite game. level up quickly in Free Fire?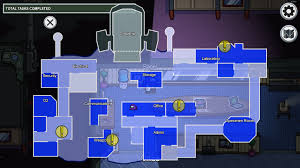 Level up
#1 Using EXP cards:
Players looking to level up quickly in PUBG Mobile can use the EXP cards for doing so. The EXP cards double the experience points per game, and players will be able to see a drastic increase in their experience level in the game. They can visit the Power-Ups section to get their hands on some of these cards to boost their level swiftly.
#2 Spending/purchasing more diamonds:
When a player makes a top-up or purchases diamonds in Free Fire, he/she will receive some free EXP points. These extra EXP points will help them level up their character sooner. The player can also complete some in-game events to acquire more experience points for adding to their experience level in the game.
#3 Playing more ranked matches:
The classic or ranked matches offer the most amount of experience points. In Free Fire, players receive more EXP for surviving rather than getting high kills. So, always try to survive till the last in every game you play to level up quickly.
#4 Completing daily missions:
Daily missions or activities help in getting some extra EXP points. The daily missions are available near the map section of the game. Players can select the mission that will reward them with the most experience points and focus on completing it.