How to download Phasmophobia for your own. It's very easy to do just follow the steps below. But first do you know what phasmophobia means. It means the fear of ghosts. Basically in this game the plot is is due to increase in ghost sightings, you are hired to dial it down. It's your job to as a ghost hunter to track down the ghost and get paid. One of the best horror games to play on pc.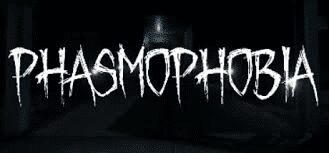 What it Phasmophobia
This 4 player co-op game where one person stays in the control room to keep an eye on the statistics like activity bar or emf generated and other tools to catch the ghost. The ultimate goal is identify which type of ghost is present based on the evidences you get. Specific ghost give you specific actions which gives idea about the ghost through book of ghosts. Their are 12 ghosts total with list given below.
Spirit
Wraith
Phantom
Poltergeist
Banshee
Jinn
Mare
Revenant
Shade
Demon
Yurei
Oni
The main goal is to not die and get out of the scenario after identifying the ghost. You get all the tools like emf scanner to scan the presence of the ghost, torch to move around, camera to capture a photo, and other certain tools for evidence finding. You can also setup cameras to get the picture of ghost or it's activity. If the ghost finds you alone or traps you, You die instantly and roam around the house, with Foggy sight. You can't help your teammates any more and take part in the game.
How to setup steam to download games
Download the steam from the steam website and install it on your Windows Pc. After installing the software just sign up using google email and verify your account using the gmail verification mail sent to you. You can easily download any game using steam. Phasmophobia is for 500₹ this just the early access of the game.
You can download free games and buy any other game if you want. Every YouTuber is playing Among us, Fall guys and now Phasmophobia. It's really easy to understand and fun to play with friends.