Hello, friends here in this article lets me know some best which I bought for you to make your free fire id more pro. headshot hacks in free fire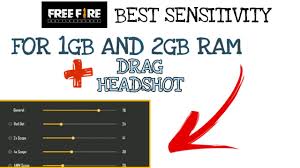 Weapon Selection
Indeed, All Weapons Can Be Used To Take A Headshot In Free Fire. But Remember, Each Weapon Has Its Own Specifications. And There Are Several Weapons That Make It Easier For Us To Do A Headshot. One Of Them Is An Assault Rifle Or Semi Machine Gun.
How to Target the Enemy
Next, We Get Into How To Target The Right Opponent In The Hope Of Getting A Headshot. If You Are Behind Your Opponent And He Does Not See It, Then This Is An Absolute Advantage For You. You Can Be More "Relaxed" To Aim At The Head. But If You Can Do It Quickly So That The Enemy Doesn't Immediately Notice That We Are Behind Him. If You Are Dealing With An Enemy From A Distance And He Is Facing You, Then Get Down. Use The Scope To Aim For The Head. Then Hurry Up And Fire The Shot As Soon As Possible Before The Target Moves. When You Have To Fight At Close Range Because You Are Forced, Never Use A Scope. Use The Built-In Aim And Aim For The Head. In The Beginning, You May Often Fail And Miss The Mark. But Believe Me, Along With Your Flying Hours, Your Aiming Ability Will Increase.
Prone up headshot
This Method Only Works On Dragunov And M1887. This Is A Bit Difficult To Implement So Practice This Headshot Method Well. When You Press The Spot And Enemy On The Properties Button. Then Aim At The Enemy's Feet. Drag The Fire Button And Tap The Prone Button. It's All 0. Should Be Done In 0.5 Seconds So It Is A Good Idea To Practice This Method.