Genshin Impact enthusiasts, get ready to embark on an exciting journey as miHoYo's highly anticipated 4.0 patch is set to take the gaming world by storm. Tomorrow, on August 16, 2023, at 11:00 AM (UTC+8), players across the globe will witness the dawn of a new era in Teyvat. With the upcoming update, Genshin Impact is about to get a massive injection of fresh content, featuring the captivating Fontaine region, a host of characters, thrilling quests, and engaging events. The most intriguing addition? The 4.0 version is all set to introduce a groundbreaking underwater diving mechanic, allowing travelers to explore the breathtaking lakes of Fontaine in ways never before possible.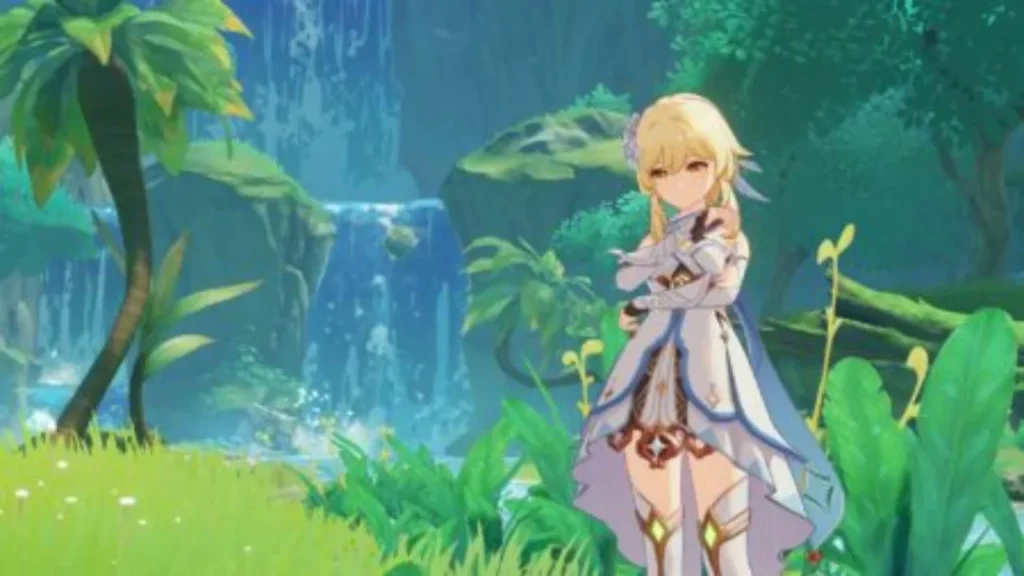 Countdown to Adventure: Genshin Impact 4.0 Release
The excitement is palpable as the Genshin Impact 4.0 release approaches. For those eagerly awaiting the update, a universal countdown has been provided to keep track of the time remaining until the grand unveiling of version 4.0. Notably, this countdown isn't just about the update—it's also your reminder for the debut of Lyney's banner, as he makes his entrance alongside the 4.0 update.
Scheduled Dive: Genshin Impact Server Status
To ensure a seamless transition into the 4.0 version, maintenance for the upcoming patch is scheduled to begin at 6:00 AM (UTC+8) and is anticipated to conclude at 11:00 AM (UTC+8). This maintenance window will be observed simultaneously across all servers. However, due to the varied geographical locations of players, the maintenance timings will differ. Prepare yourselves, adventurers, and seize the moment to complete your ongoing quests and expend your resin before the maintenance kicks in.
Maintenance Timings for Different Asian Time Zones
Here's a breakdown of the maintenance schedule tailored to different time zones across Asia:
India Standard Time (IST): 3:30 AM – 8:30 AM
Western Indonesia Time (WIB): 5:00 AM – 10:00 AM
Malaysia Time (MYT): 6:00 AM – 11:00 AM
China Standard Time (CST): 6:00 AM – 11:00 AM
Philippine Standard Time (PST): 6:00 AM – 11:00 AM
Japanese Standard Time (JST): 7:00 AM – 12:00 PM
Korea Standard Time (KST): 7:00 AM – 12:00 PM
Remember, during the maintenance period, the servers will be temporarily offline. Players are encouraged to use this time wisely to wrap up their existing quests and resin-based activities.
The Unforeseen Possibilities: Extended Maintenance and Compensation
While the developers strive to provide a smooth experience, unforeseen technical issues might lead to an extension of the maintenance window, subsequently delaying the 4.0 patch release. However, fret not, for miHoYo cares about your commitment. As compensation for the maintenance duration, players will receive 300 Primogems, with 60 Primogems awarded per hour of maintenance. On top of that, an extra 300 Primogems will be granted as a gesture of goodwill for any in-game bug fixes.
The world of Teyvat is evolving, and with Genshin Impact 4.0, players are about to embark on an unforgettable odyssey. From the enchanting Fontaine region to exhilarating quests and an innovative underwater diving mechanic, miHoYo has outdone themselves once again. Mark your calendars for August 16, 2023, at 11:00 AM (UTC+8), and get ready to dive into an extraordinary adventure that will redefine your Genshin Impact experience. The countdown has begun—see you on the shores of Fontaine!
Also Read: BGMI A2 Royale Pass Leaked Rewards are here, Check Details