This article was regarding the Free Fire: Best legendary emotes in May 2021 in the game-play. Emotes are one of the best elements of Free Fire that help players to coordinate with their teammates on the battlefield.
1. Doggie
The Doggie emotes, which was introduced at a special event, is a great emote in which players celebrate and dance with a puppy. This is a legendary emote that only a few people might have purchased. Now, it is available in the Emote Party event, where players can try out their luck again to get this emote.
The Doggie emote was available on the international servers for quite some time. But it took a little longer for it to make its way to the Indian one.
2. Top DJ
This is dedicated to DJ Alok's character and bundle, but it can also be purchased separately for a hefty price of 599 diamonds. Top DJ is one of the best emotes of all time.
Because it displays props (a hovering DJ console) while displaying the action.
3. Eat my dust
The "Eat my dust" emote is a legendary emote that was first available in a Top Up event in Free Fire. Currently, in May.
Players have an opportunity to get this legendary emote as a grand prize from the Emote Party event in Free Fire. Players had to top up a certain amount of diamonds.
And then claim this emote for free from the events section.
4. FFWC Throne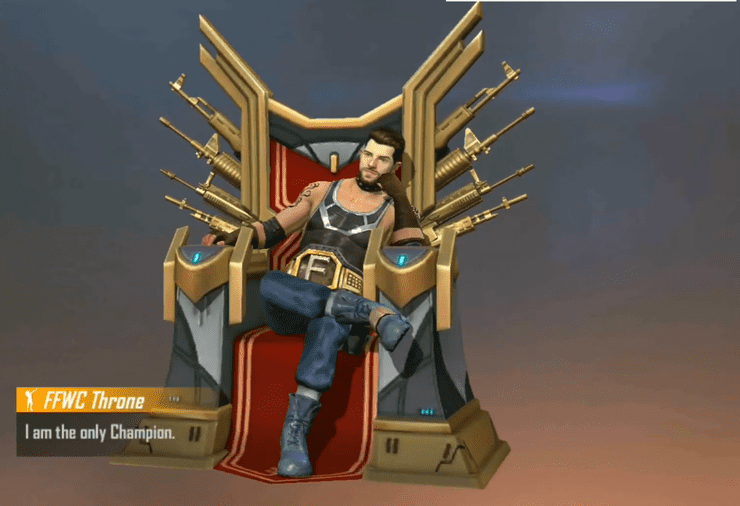 This is probably the top emote without any equal in Free Fire – the FFWC Throne emote would summon a golden throne on which players could sit in a challenging pose. The throne looks pretty futuristic, with golden gun decorations on both sides.
5. Tea Time
Another fairly popular emote – Tea Time would summon a table made of light for your character to sit down and drink tea from a cup. While the table summoned is nowhere as cool as the car in the previous emotes "Eat my dust"… but Tea Time is actually a lot more popular due to the action itself looks pretty interesting.
Interested in more of our articles related to Garena Free Fire? Please check out this post to find out more then click here.