Where to find Gnomes In Coral Castle in Fortnite Chapter 2 – Season5? This is the question of almost every Fortnite player but not after this article. From time to time Epic Games keep on adding amazing new features to increase the gaming experience of the users to earn extra points and increase their XP.
From all those Challenged finding Gnomes in the coral castle is a big deal but not that much that one can't find it. In this article, I will be revealing all those locations where you can find Gnomes easily.
All Gnomes Locations In Coral Castle
Location 1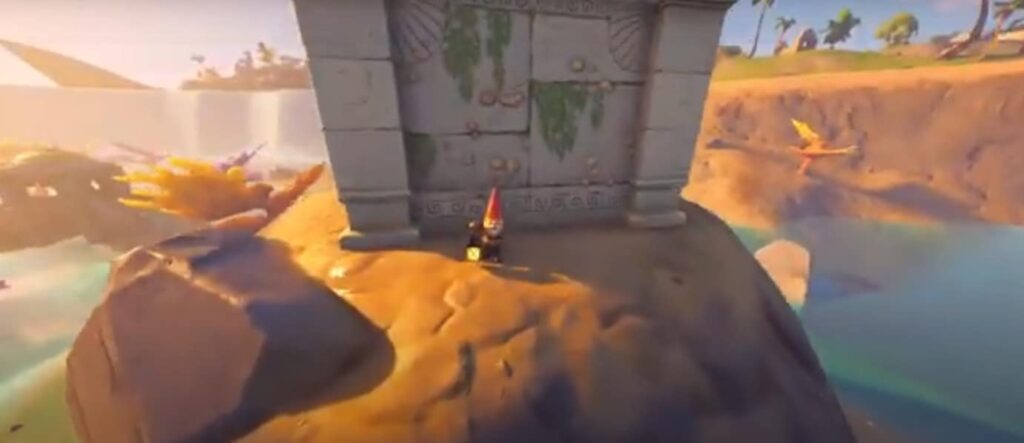 The first location is under this tall tower by carrying a lamp. This is easily visible and might be spotted at once.
Location 2
The second Gnomes is in the northwest direction from the first Gnomes. It is standing outside the building near the water. You can look in this picture to identify this location easily.
Location 3
For the third Gnomes, you have to do a little effort because to reach here you will need to cross a river by swimming. It is in the southwest direction above the second Gnomes. This is available inside the tower at the bottom. By this picture try identifying the correct location to find where it is located.
These are all the three locations where you have to find Gnomes in Coral Castle. I hope now you can easily complete this challenge.