At present time BGMI is full of issues and each day one new issue is coming in front of us in first there was some issue with data transfer to china, map not downloading issue, and now it has come with a fresh new unexpected problem that is Error on UC purchase in BGMI with google play redeem code.
Purchasing any game item with google play redeem code is the easiest and safest way where you don't need to add any payment method or any secret code that's why most of the user prefer this. But currently, Battlegrounds Mobile India is having some issues on UC purchases with google play redeem code. As you can see in the screenshot below.
This error says that the google play redeem code has been purchased in another country so you can't use this in India, which is not possible for any Indian user to purchase it in any other country. It might be only possible if you are purchasing it after connecting with a VPN which is not a good deal because BGMI is only for Indian and Indian users so it will be foolish.
You might be thinking then about how to get rid of this issue and fix the problem of UC purchase with google play gift card. Last night BGMI team has identified the issue and they have also said that the issue will be fixed very soon. As you can see the screenshot of the official discord server.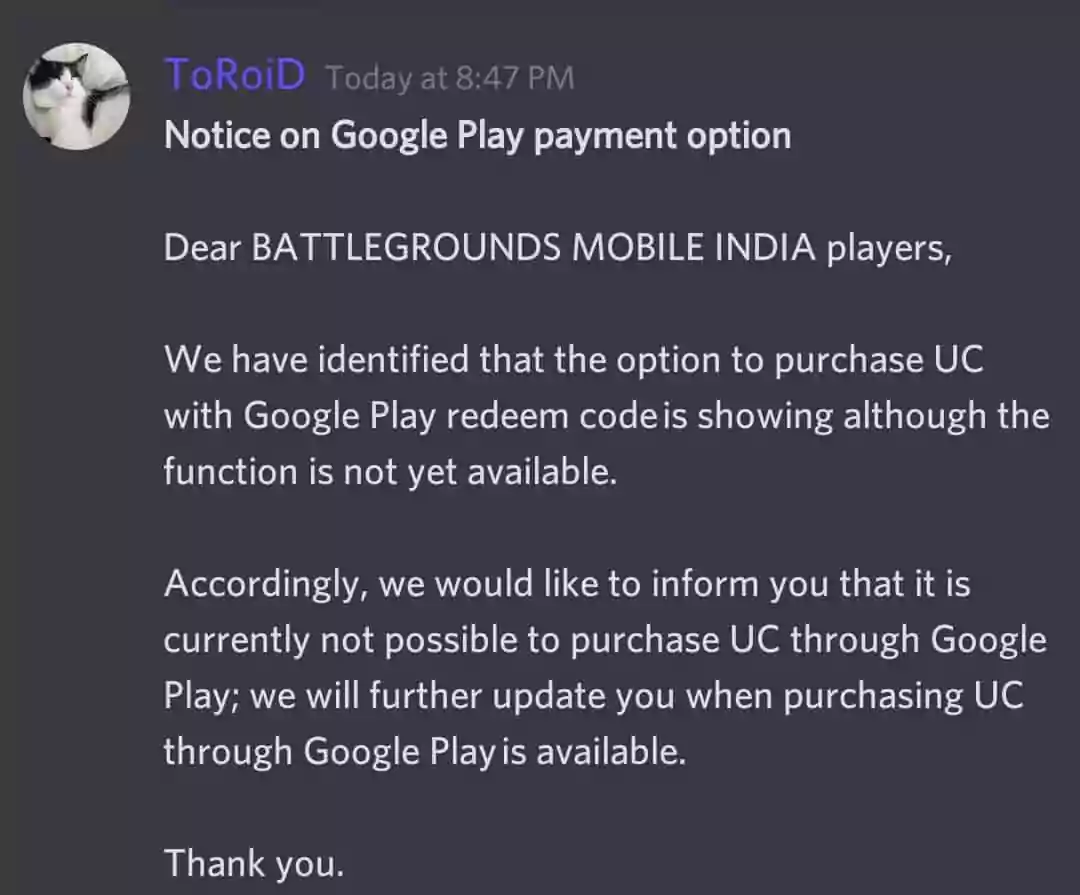 So you have to wait until it gets fixed and when it will be fixed you can easily continue purchasing. If you don't know how to purchase UC in BGMI you can follow the below steps.
That's all about this article if this article is helpful for you make sure to share and spread the official announcement and bookmark this page to get notified once the issue is resolved.