Pubg Mobile Beta iOS/Android– Hello Guys Welcome to my article, In this article you get all your doubts or problem solution regarding download pubg mobile beta version for iOS and Android.
What is the PUBG Mobile Beta Version?
A beta version of PUBG Mobile is usually released before an official update in order to test out new features before they are implemented in the game.
For IOS: PUBG Mobile 1.4 for iPhone and iPad
Pubg Mobile 1.4.0 Beta Version Recently Released From Official Pubg Developers, If You Want to download 1.4 beta apk, then follow the below some steps.
How to Download PUBG Mobile Latest 1.4
Time needed: 5 minutes.
Step 1

You Can First Download 1.4.0 APK File From Download 1.4.0 APK Button

Step 2

After Completing Download, You Must Install 1.4 Beta APK On Your Android Device

Step 3

If You Get any problem for Installation or stuck screen, then you connect any VPN for download resources files

Step 4

Then You can Choose Low specification or HD Specification Pack For Your Device

Step 5

After Completing Resource Pack Then guest option window pop up for login

Step 6

Login into guest account then you need an invitation code to enter the beta pubg

Step 7

After Entering the code you can enjoy 1.4.0 beta pubg game
How to get pubg beta Invitation code?
Invitation Codes can be obtained from PUBG Mobile's global version. Players should remember not to share the code with anyone else as they will be punished if found guilty.
How to Download Pubg Mobile Beta iOS?
DOWNLOAD PUBG for Apple iOS (IOS – OPEN IN SAFARI)
Start by downloading the game from the link above. If it shows an error, you need to copy and open the link in Safari Browser.
Once it downloads, enable the "Trusted Certificates" from the device settings.
Navigate to Settings > General > Configuration Documents and Device Managements > Trusted Certificates and complete.
After installation launch the game and login to PUBG Mobile Beta.
Season 19 Pubg release date
Season 18 Of Pubg Mobile Will End soon, and Pubg Mobile New Season 19 Starts From 11 May, Season 19 Release date is 11 May. Because officially pubg released 1.4.0 update on 11 May, and you can update your new pubg version 1.4.0 on your devices. After a week, you get a season 19 royale pass upgrade option, and you can unlock RP on 17 May.
If You Want Watch Full Video
New Features In 1.4.0 Update Pubg
Godzilla Theme
Three Titans have arrived in the Erangel, Sanhok, and Livik maps, bringing a new Titan Strikes battle experience with them. While this mode is available, a special entrance with the designs of the Titans will appear in the selection screen of the three Classic maps. Players can tap this to enter the mode.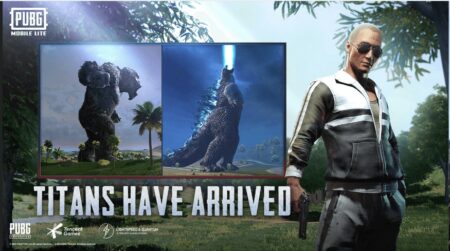 Spawn Island Cinematic: On the Spawn Island of Erangel and Sanhok, players can watch a special cinematic.
Titans: Godzilla and Kong move around on Erangel and Sanhok, respectively, and their position is shown on the minimap in real-time. They can perform a variety of actions while they move around the map, and players will be knocked back and will take massive damage if the Titans stomp on them.
Apex Supply Camp: A camp left behind by the Apex exploration team will appear on the map. The camp is sealed and cannot be entered. After the Titans move to the camp, they will destroy the camp, allowing players to enter and pick up supplies.
Titan Crystals:
Godzilla will sporadically fire beams into the sky, affecting the surface of the earth around it. This generates an unstable crystal that players can throw to cause a biological energy explosion.
Kong sporadically beats its chest, roars, and smashes the ground, causing special energy to be released from under the ground. Players can pick up this energy and use it to stimulate their biological energy, making them move faster and jump higher.
Mechagodzilla scans the whole map regularly. Scanned areas will produce a special electromagnetic scanning crystal that players can pick up and use to momentarily expose the location of nearby enemies.
PvE mob settlements: The Titan energy attracts other smaller mobs to appear on Erangel. When the Titans pass by a mob settlement, they will use their own methods to eliminate the small mobs. In settlements, mobs will actively attack players that get close to them, and players will get battle supplies by eliminating the small mobs.
Electromagnetic Scanner: Mechagodzilla cannot move on Livik, but it scans the whole map regularly, exposing the locations of all players in the scanned areas on the minimap.
2. New Arena Map The new Arena Map is small in size and has staggered passages suited to extremely fast-paced play. This map is especially suitable for players who like to participate in fierce battles. And it has enough space to use rifles, SMGs, and sniper rifles.