In this article, I will tell you the step-by-step procedure to download and install Minecraft on your PC for free by going through legal methods. There are some other ways by which the game can be downloaded for free, but those are either secured or not good for playing in long term.
Here we will be going through the complete procedure of Minecraft so that even if you are a beginner or pro, you don't face any issues in playing the game.
How To Download Minecraft?
Step 1: Go to the official Download Page of Minecraft > Click Download
Step 2: The official Minecraft exe file will start downloading
Step 3: Continue with the installation
Step 4: Click Finish once the Minecraft Launcher is successfully installed on your system
Step 5: The update process will begin after the installation
Step 6: Create a new account or log in with your existing account
How To Create an Account In Minecraft Game?
Step 1: Go to Minecraft Official Sign up page
Step 2: Sign up with a Microsoft account/Create a free account
Step 3: Complete the verification process
Step 4: This is how you can create an account in Minecraft
How To Play Minecraft Java Edition For Free?
Step 1: Open Minecraft Launcher and log in with the account you have created now
Step 2: Click on Play Demo in Minecraft: Java Edition
Step 3: For the first time, it will download the game resource files of 400 MB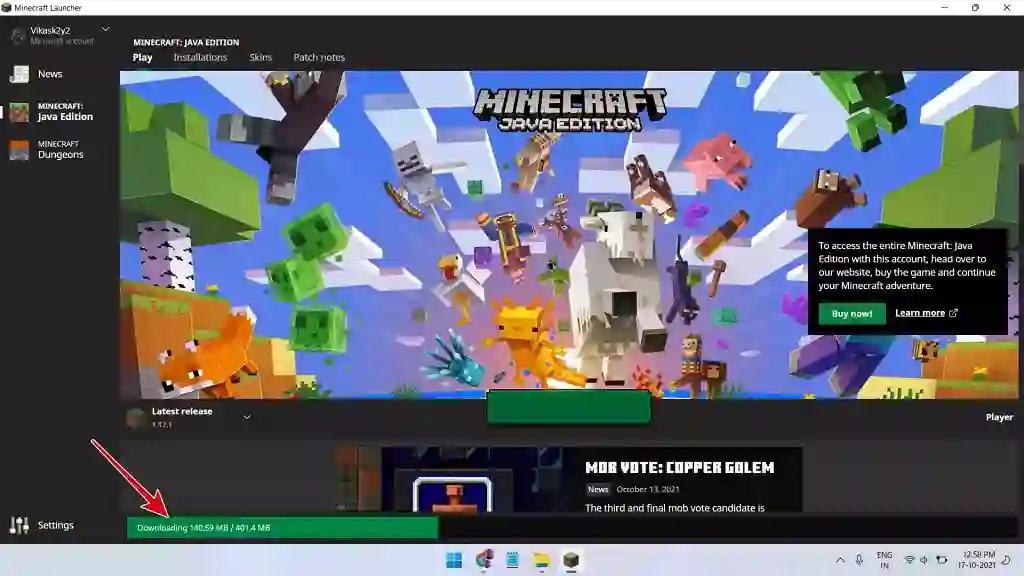 Step 4: After downloading the resource file, the game will be automatically launched
Step 5: Useful shortcut keys will be displayed on the screen which can be used to operate character movement
This is how you can download and install Minecraft Official on your system for free. If you have any queries or facing issues while downloading or installing, please let us know in the below comments.