The Call of Duty Black Ops-Cold War requirements which are on the system is here with full details. COD Black Ops System
After reveal in the for the beta. At the basic level, it was going to look quite similar compared to the Modern Warfare System requirements.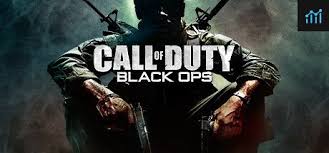 So, if the player has been already in the previous game-play.
But the Devs have the details which are specific for the loads for more configuration at this time.
45GB Beta after that.
The devs the players have to need 175GB of disc space.
On their PC system for the full install. This was confirmed by the devs.
And if the player wants to uninstall.
Unwanted Cold War Modes from their PC. They have to drop The size down to as little to 50GB for the multiplayer alone. The spaces to get running at the 60fps on the medium settings can be quite moderated. The scale of the Cold War will back to an i5 2500k AMD Ryzen R5 1600X.
Paired with a Ge-force GTX 970 / GTX 1660 Super or Radeon R9 390 / RX 580 for a solid frame rate if the player is good. They will run and experience their game-play even o the worse hardware. so read our more articles on cod
The Minimum recommendation for the game
Minimum
Recommended (60fps at medium)
DirectX
DirectX 12
DirectX 12
OS
Windows 7 64-bit or Windows 10 64-bit
Windows 10 64-bit
CPU
Intel Core i3-4340 or AMD FX-6300
Intel Core i5-2500k or AMD Ryzen R5 1600X
GPU
Nvidia GeForce GTX 670 2GB / GTX 1650 4GB or AMD Radeon HD 7950.
Nvidia GeForce GTX 970 4GB / GTX 1660 Super or AMD Radeon R9 390 / AMD RX 580
RAM
8GB
12GB
Storage
50GB (MP only)
175GB
Recommended (60fps at medium)