The League of Legends LEC 2023 Summer Split has reached its climax, with the Grand Finals set to determine the champion. G2 Esports and Excel Esports, two formidable powerhouses, will clash in a best-of-five series for the prestigious title and a chance to qualify for LoL Worlds 2023. Both teams have showcased remarkable performances throughout the season, making this final showdown an exhilarating event. Let's delve into the strengths of each team, their journey to the finals, and predict who will emerge victorious.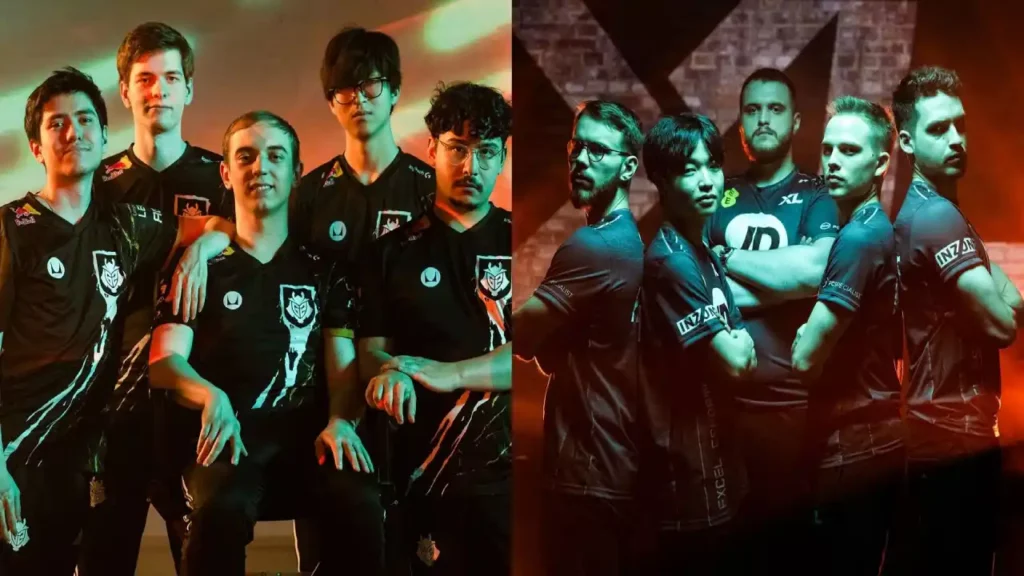 G2 Esports: A Legacy of Dominance
G2 Esports, a force to be reckoned with in the EMEA region, boasts a legacy of consistent title victories and exceptional performances on the international stage. While they may have experienced a slight decline in global esports, G2 remains an immensely powerful team regionally. Their roster, composed of exceptional players, has honed a unique drafting and playstyle that has solidified their status as the best European team.
Throughout the Summer Split, G2 Esports has displayed unparalleled team fighting and clutch prowess. Their ability to execute flawless maneuvers in critical moments sets them apart from their competitors. With a strong roster and unrivaled coordination, G2 Esports enters the Grand Finals as the favorites to take the title.
Excel Esports: From Struggle to Triumph
Excel Esports had a rough start to the 2023 League of Legends season, but they showed remarkable resilience and determination to turn things around. After recruiting jungler Peach, the team witnessed a significant improvement in their performance, leading them to their first-ever Grand Finals appearance.
Key players like Abbedagge and LIMIT have shined in the current meta, while Odoamne's clean gameplay has been instrumental in their victories. Excel Esports' coordination and map rotations have been outstanding, making them a formidable contender in team fights. The team has proven their mettle and will be eager to prove themselves against G2 Esports in the finals.
Prediction: A Fierce Battle
As the Grand Finals approach, anticipation is running high for an intense showdown between G2 Esports and Excel Esports. G2 enters the match as the favorites due to their track record and dominant performances in the Summer Split. However, Excel has proven that they are more than capable of challenging the mighty G2, as evidenced by their closely contested best-of-five series earlier in the season.
G2's experience, exceptional team fighting, and clutch performances give them a higher chance of securing the title. However, Excel Esports should not be underestimated. If G2 falters or underperforms, Excel has the potential to capitalize on any weaknesses and claim their first-ever LEC title.
Where and When to Watch
Fans worldwide can catch the thrilling Grand Finals on LEC's official Twitch and YouTube channels. For those preferring regional languages, streams with local commentary and watch parties are also available.
The epic matchup between G2 Esports and Excel Esports will take place on July 30, 2023, at 9:00 am PST / 6:00 pm CEST / 9:30 pm IST. Mark your calendars for this must-watch event, as it promises to be a clash of titans and a spectacle of exceptional League of Legends gameplay.
In conclusion, the League of Legends LEC 2023 Summer Split Grand Finals is shaping up to be an unforgettable encounter between two extraordinary teams. G2 Esports, with their history of dominance, will seek to add another title to their collection, while Excel Esports aims to make history with their first-ever LEC championship. Fans and enthusiasts alike are eagerly awaiting this showdown, ready to witness a display of skill, strategy, and determination on the Summoner's Rift. Don't miss out on this electrifying event that will decide the new ruler of the LEC!
Also Read: Popular Xbox 360 Game is Now Available for 1.49 USD