The popular game Battlegrounds Mobile India (BGMI), which was banned in India months ago, is expected to be back in India very soon. Top government sources told News18 that the decision was made to remove the App from stores for three months.
Sources said that after meeting with the government, the ban was recommended to be lifted for a limited period of time. However, some changes were made in the original game. The sources said that the plan was created after the company had made some changes. They also informed the government that they will adhere to all rules.
BATTLEGROUNDS MOBILE INDIA IS LIKELY TO MAKE A COMEBACK
A decision was taken to unblock the app from e-stores for 3 months,
It has been recommended to lift the suspension for a limited time with some changes in the original version of the game, the plan was initiated after KRAFTON made certain changes and told the government that it will comply with all rules
There will be a time limit and restrictions on hours of playing
There will be no blood in the game as they will change the color (There was a choice to change the color previously, but now it will be the default setting)
The government has asked to introduce relevant changes in-game, including the server
Time Limit For Play BGMI
Sources claim that the game will limit players' ability to play 24/7.
No Red Blood
Sources informed News18 that officials at the company have told them that they will not find blood in the game. The previous edition allowed you to alter the blood color by firing. This time, however, the default setting will be used.
Server and Other Internal Changes
To address the addiction claims, the government demanded that the game be modified. Players' addiction to the game was linked to suicides and murders.
BGMI APK Download for Android (Latest Version)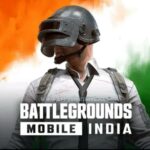 | | |
| --- | --- |
| Name | Battlegrounds Mobile India |
| Version | 2.5.0 |
| File Size | 557Mb |
| Publisher | Krafton, INC. |
| Supports | Android 5.0 & Up |
| Updated | March 2023 |
BGMI UNBAN OFFICIAL ANNOUNCEMENT NOTICE VIDEO