This article was for the players of Minecraft who want to know about the strange mods which they can try in their game-play. players should try in Minecraft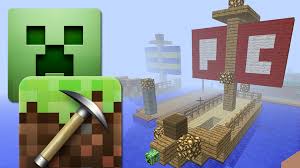 Erebus Dimension Mod
This dimension is accessible quite early in the game. It only requires a few smooth stone blocks and some minor items to make the portal. The Erebus Mod is crazy, and something Minecraft players should check out if they want a challenging new dimension to explore. Technically, if players want a challenging game, they can go to the Erebus straight away and try their best to live there altogether. The inside of the Erebus is entirely playable, with different blocks to fill every required block for playing the game to completion.
Girlfriend Mod/Orespawn
This Minecraft mod has so much to offer; boyfriends and girlfriends are not its only aspect, but definitely the strangest! Either way, the Ore spawn mod by TheyCallMeDanger is a brilliant mod for any player wanting to enhance their gameplay. Although these new weapons do have a pretty lovely strength to them, players can also give their girlfriend or boyfriend a sword to fight with. These partners will follow players around and help them fight. If not given a weapon, the women will throw shoes, and the men will throw game controllers. They attack creepers without setting them off and fight zombies, skeletons, and many more mobs.
Lucky Beans Mod
Lucky Beans is a mod made by Jackyy on CurseForge for update 1.12.2. It is kind of like a smaller, more random version of the ever-so-popular Lucky Blocks mod. Although small, it is really fun to play. There are sixteen different colored beans and over twenty effects to receive from them. This mod adds beans into the game that can be harvested from trees, which gives players different effects. It makes new mysterious bean trees spawn around a player's world, and each tree grows these interesting beans!