The players of the Minecraft are always spend their time on the game, as because this game have always gives the best and interesting maps, and the creators always put new elements into the game-play. One of the often less-explored sides of Minecraft is the puzzle maps that fans create for players to enjoy and work their brains. The players in the game have to command the block, and the item can be accessible only through the game command. The players can also set up the scripted event that what the players like to be happened. Best Minecraft puzzle maps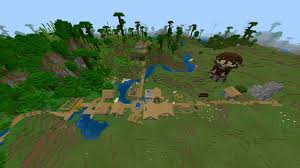 Lunarscape's Average Escape Room
This lunar escape room was a real life or behind the screen map puzzle, this always racks the mind of the players. There is so much dopamine to be collect by finding that.
The hints which will be unravel everything in the game-play. This leads to the escape, this Lunarscape's Average Escape Room was different. As it always gives new hints to the players on the edge of their seats.
Labyrinthine Abduction by DeuxieMeCarlin
This Labyrinthine Abduction by DeuxieMeCarlin map has takes the players into the five mazes, but not easily with a twist. The players have to join by the five NPC's who will speak in the chat about their current situations.
Of being abducted and put into rooms, forced to watch the player complete the mazes. The twist was threaten as the host and it was threatened by the NPS's by saying that if the players that if they doesn't complete the mazes.
He'll kill them all.
xXCoolLoneXx's Mixed Map
The xXCoolLoneXx's Mixed Map has come together the puzzles parkour, a boss fight.
And multiple tiers of difficulty all in one inclusive package with beautiful room designs to boot. The players of the game-play can be gather their some friends.
Or work through it solo to reap the benefits solo.